Canadian Sports Heroes That Love Poker ep.1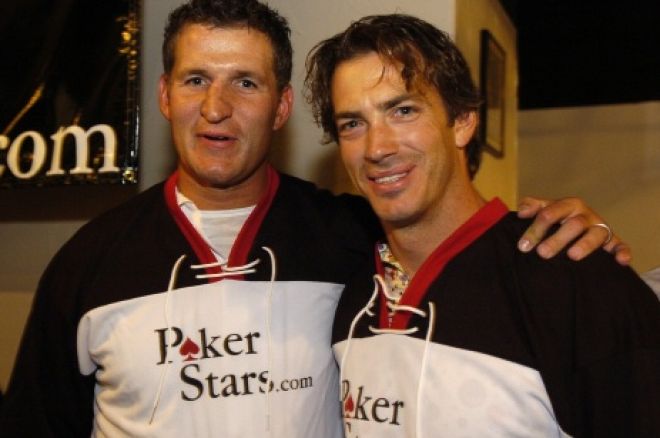 Canadians are ultra passionate about sports. We love anything with pucks, sticks, bats, balls, skates, bare hands or curling stones. Here's our Top Ten list of Canadian athletes who've been spotted playing poker.
10. George St. Pierre - Mixed Martial Arts
Also known as 'GSP,' George is not only the UFC Welterweight champion, but also a sponsored pro with 888 Poker. George has vaulted himself to become one of the most recognizable Canadian athletes and now you can find him time to time playing online poker at 888. He busted out rather quickly in the Main Event of the WSOP in 2012 so the jury is still out on his skill level at poker. His awesome commercials however, are mesmerizing! (video below)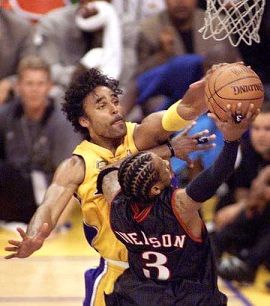 9. Rick Fox - Basketball
Stretching it a bit on this one, but I need more than just hockey players on the list. Rick Fox is one of the best basketball players to ever come out of Canada. This original Torontonian and L.A. Laker is known to enjoy a game of cards, having played in PokerStars events in the past.
8. Adam Foote - Ice Hockey
Adam Foote was a stalwart on defense in his hockey playing days. This Whitby Ontario native not only won 2 Stanley Cups, but also a Gold Medal for Team Canada in the 2002 Winter Olympics. We don't know if Adam still plays poker, but back in 2005 he was active doing Charity Tournaments with PokerStars and rumored to have been the screen name 'Foote' with a picture of the Colorado Avalanche logo.
7. Joe Sakic - Ice Hockey
Burnaby Joe Sakic is a Canadian ice hockey legend. He has been spotted over the years playing in various celebrity charity tournaments. If I could sit down and play cards with a famous hockey player, he would be near the top of the list.
6. Guy Carbonneau - Ice Hockey Legend
A Montreal Canadiens legend, this former player and coach is known for winning. He has won not only the Stanley Cup, but the hearts of his fans who chanted 'Guy! Guy! Guy!' whenever he touched the puck. Carbonneau recently has joined the roster as a celeb at the Playground Poker Club at Kahnawake near Montreal.
See the Top 5 Canadian Athlete Poker Players here.
Click for More details on our 888 Poker bonus package