PokerNews' WSOP Live Reporting Team Ready for Action in LV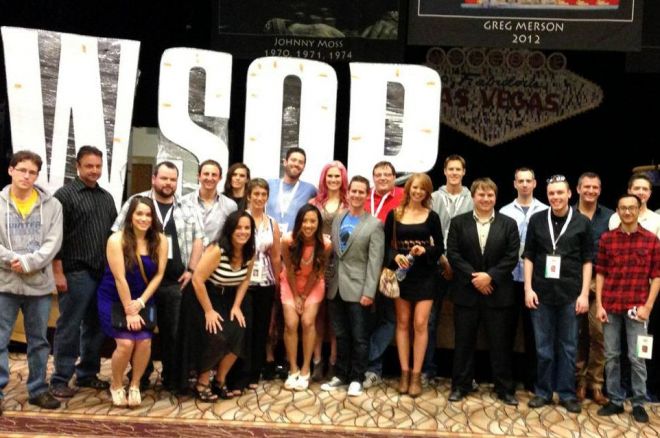 Our team is on site and ready for another year as exclusive WSOP live reporting partner
Our cameras are calibrated, our army of live bloggers are ready and our New "My Stack" App has received (2) rave reviews - our live coverage the 2013 WSOP will be our most informative and entertaining production yet.
The PokerNews Canada homepage will feature Canadian WSOP stories and simplified briefings with links to all our WSOP content.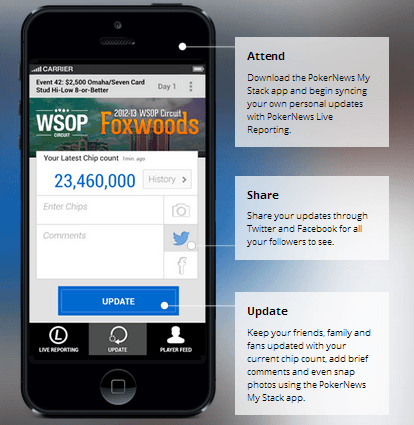 PokerNews is, once again, the exclusive live reporting partner for the World Series of Poker. Our team (and players linked via our app) are the only source for live reporting from the tournament floor.
We'll be reporting live from the Rio for the entire 7 weeks. You can follow the action from all 62 gold bracelet events in the WSOP 2013 live reporting section at our flagship site PokerNews.com
New for WSOP 2013: Updates direct from players
Players can now update and photo blog about their WSOP tournament progress via iOS and Android devices. Photos and stats will be instantly shared with the world in our live reporting section. The app is also a hub of information for all of our WSOP content, directly to your smartphone.