Ex-Girlfriend Sentenced for Violent Duhamel Home Invasion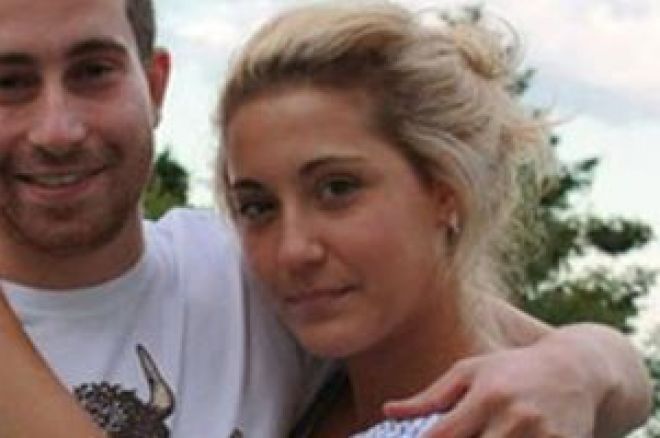 Judge cites revenge motive, gives 42 months in prison.
Bianca Rojas-Latraverse has been given a stiff jail sentence for masterminding the violent 2011 home invasion, assault, and robbery of her ex-boyfriend 2010 World Series of Poker Main event Champion Jonathan Duhamel. The 21-year-old pleaded guilty last year to kidnapping, break and enter, and conspiracy to commit an armed robbery for the December 2011 attack.
Shortly after the end of their relationship, she planned and helped execute the crime at Duhamel's upscale condo south of Montreal. Men barged through his front entrance, attacked the poker pro, then tied him up before stealing $115,000 in cash, a $10,000 Rolex watch, as well as his WSOP Championship bracelet valued at $50,000.
With 18 months of jail time already served, Rojas-Latraverse will have a maximum of two years left to serve followed by three years' probation. Two other suspects in the case, Anthony Bourque and John Clark-Lemay, are awaiting trial. A third suspect, Andres Valderrama, has already pleaded guilty.
More on the Capture Courtesy of TheStar.com
...Duhamel immediately suspected Rojas-Latraverse was behind the incident and told police the next day, after being released from hospital.

Police didn't have to search so hard. Within days, they had copies of Rojas-Latraverse's incriminating text messages. She was arrested on Christmas Eve and quickly gave up the names of her alleged co-conspirators.

One is Jon-Stephan Clark-Lemay, who was picked up on Dec. 26 at a hotel along with his cousin, Andre Perron, who was allegedly wearing Duhamel's stolen Rolex. The self-described alcoholic and fitness nut says he is writing an 8,000-page novel with the working title, A Dose of Psychosis. The other is Anthony Bourque, a college graduate who was working for a snow removal firm when he was arrested. A third co-accused, 21-year-old Andres Valderrama, was arrested Thursday by police in Gatineau. He is suspected of having driven the getaway car that morning.
Image courtesy of La Presse
Get all the latest PokerNews Canada updates on your social media outlets. Follow us on Twitter and like us on Facebook!