The Streak Continues, Oliver Wins Canada's EIGHTH Bracelet!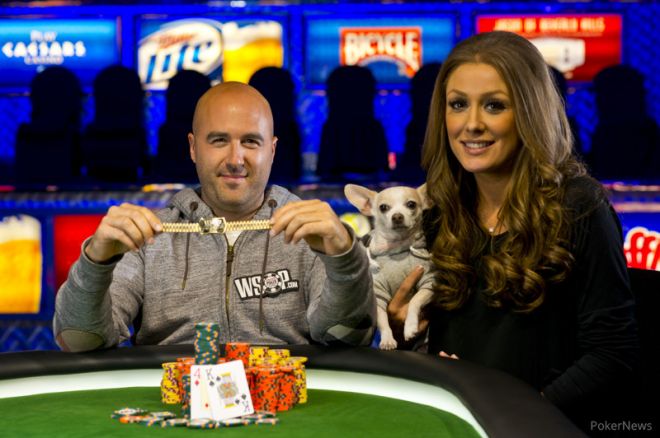 Our previous best was 6 bracelets, 1/3 of events still to be come
Canadians remain the big story at this year's World Series, now with 8 9 victories.
LIVE NOW: Vancouver's Daniel Idema is 3 handed for HAS WON Canada's 9th bracelet! Live Reporting HERE
Canada's historic run continued Sunday night as Toronto Jeweler Justin Oliver fought back against American Nick Schwarmann to win the $2,500 NL Hold'em Four-Handed event. The 37 year old Canuck clawed back from a 6-1 chip deficit to win his first WSOP bracelet and $309,071. His dog did not seem to understand how important the victory was.
Oliver spoke with our Sarah Grant after his victory about how Poker Psychology enabled him to keep his cool despite his opponent's big chip lead.
A Half Million and our 7th bracelet for 'Bébé Chien' Duval
Earlier this week, our Quebec contingent broke our record when 23 year old touring pro Jason "bébé chien" Duval prevailed over 2,114 No-Limit players, including ex-Canadian Football League poker legend TJ "Iron Balls" Cloutier to win over $521,000. A couple days later he battled through 1,600 players to make the final table in the $1K turbo event, finishing 6th for another $44,000.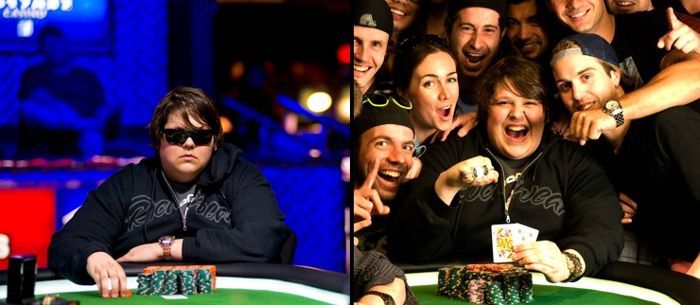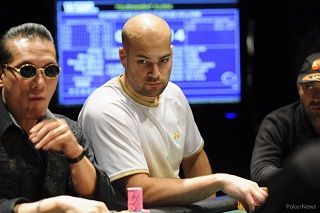 We've got links to live reporting and live streaming video each time a Canadian reaches a televised final table. Right now, Vancouver's 2011 bracelet winner Daniel Idema is fighting for a bracelet 3 handed and keep an eye on Canadian Sorel Mizzi, he's chip leader with 3 tables remaining in event #38 $5000 PLO.