Negreanu, Duhamel and Russo Battle Phil Kessel and NHL Alumni in Toronto
Chad Holloway
ca.pokernews.com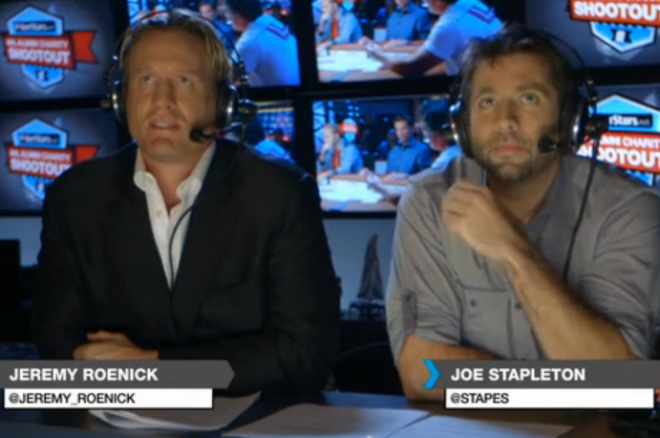 Earlier this month in Toronto the 2013 NHL Alumni Charity Poker Tournament brought together a mix of poker professionals and former NHL players to battle it out for $100,000 and for the first time, an active NHL player has joined the field. The PokerStars sponsored production was kept on board by Rogers Sportsnet after they acquired Canadian Sports network The Score,. The show will air on their new re-branded version of the channel "Sportsnet360" later this year.
Team PokerStars Pros Jonathan Duhamel, Vanessa Rousso and Daniel Negreanu joined Hall of Famers Pat Lafontaine and Denis Savard along with former NHL players including Guy Carbonneau, Matthew Barnaby, Gary Leeman, Brad May, Theo Fleury, Marty McSorley and Darcy Tucker.
In addition, this year's event included an active NHL player — Toronto's own Phil Kessel — and three online qualifiers.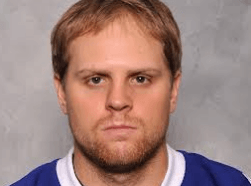 The champion of the event won a share of the$100,000 prize pool to donate to the charity of their choice. Unfortunately, since the show has yet to air, the winner can not yet be announced.
That said, we were able to learn that the players were split into three tables with the final two players at each table advancing to a six player final table. The players at each table were:
| Table | Player | Classification |
| --- | --- | --- |
| 1 | Vanessa Rousso | Poker Pro |
| 1 | Michael Dunbar | Online Qualifier |
| 1 | Denis Savard | NHL Alum |
| 1 | Matthew Barnaby | NHL Alum |
| 1 | Darcy Tucker | NHL Alum |
| 1 | Pat LaFontaine | NHL Alum |
| | | |
| 2 | Jonathan Duhamel | Poker Pro |
| 2 | Derek Doolittle | Online Qualifier |
| 2 | Greg Sansone | Sportsnet 360 Personality |
| 2 | Phil Kessel | NHL Player |
| 2 | Brad May | NHL Alum |
| 2 | Guy Carbonneau | NHL Alum |
| | | |
| 3 | Daniel Negreanu | Poker Pro |
| 3 | Marv Boychuk | Online Qualifier |
| 3 | Marty McSorley | NHL Alum |
| 3 | Theo Fleury | NHL Alum |
| 3 | Gary Leeman | NHL Alum |
| 3 | Mark Napier | NHL Alum |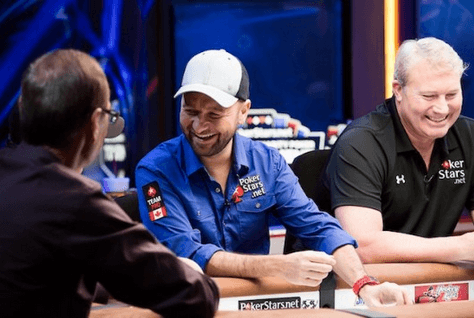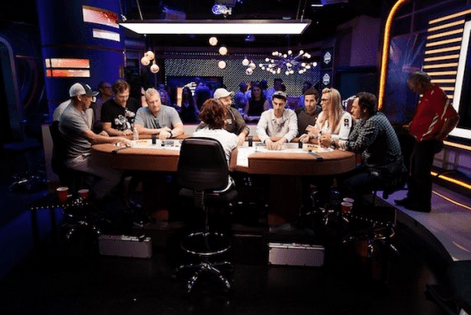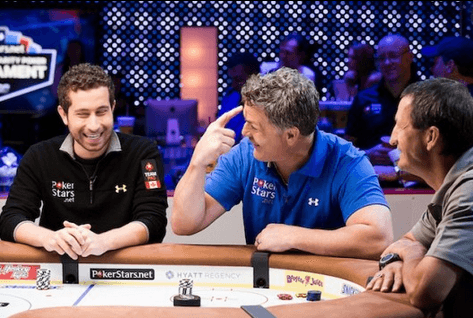 Here's a sampling of last year's event on the Score: