Survivor Africa Winner Ethan Zohn on his Recent Venture into the Poker World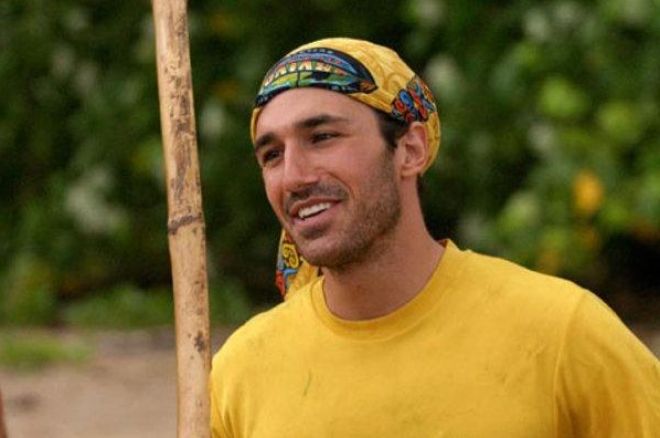 There's been an awful lot of overlap between the games of poker and Survivor. Of course, everyone remembers when Jean-Robert Bellande was a contestant on the hit reality TV show back in Survivor China, but since then a lot of former castaways have been making their way into the poker world. Now, Ethan Zohn, the winner of Survivor's third season (Africa) has joined the ranks of contestants to find poker.
Zohn, who went on to appear in the All-Stars edition of Survivor, recently took part in the James Blake Foundation Poker Tournament to raise money for the Thomas Blake Sr. Memorial Research Fund benefiting early detection cancer research at the Memorial Sloan-Kettering Cancer Center. The event, which featured a $1,000 buy-in, was especially close to Zohn as he was diagnosed with a rare type of cancer CD20-positive Hodgkin's lymphoma in April of 2009, though he is now cancer free.
Zohn's appearance at the charity tournament coincided nicely with another Survivor alum making a splash in the poker world — "Boston" Rob Mariano, who finished in third in the 2013-14 World Series of Poker Circuit IP Biloxi Main Event on Monday for $47,805. The timing seems inexplicably opportune as Survivor, arguably the most successful reality show of all time, enters into its 27th season tonight with the premiere of Blood vs. Water.
PokerNews recently spoke with Zohn about his experience in the James Blake Poker Tournament and his thoughts on the game of poker.
PokerNews: How did the opportunity to play in the James Blake Poker Tournament come about and what inspired you to play?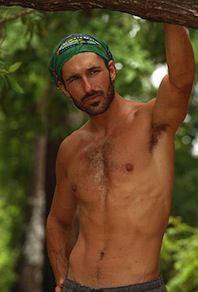 Ethan Zohn: James and I are both athletes and are both involved with Memorial Sloan Kettering Cancer Center where I was treated in 2009 and 2011 for a rare form of Hodgkins Lymphoma. MSKCC is also where James' foundation partners with on early detection cancer research. This is such an important aspect in the fight against cancer.
Are you very familiar with poker? How did you learn to play?
I'm very familiar with the game of poker. That doesn't mean I know how to play, though. I've watched my buddies play for years, but for some reason when real money is on the line things change. I'm easily intimidated.
How did you do in the tournament and what was your favorite part?
I was extremely good at losing hand after hand. I'm a nice Jewish boy, so when I was facing off against Paul Pierce, James Blake, and Irv Gotti my conservative inner teen took over and I was scared to make a move and lose my chips.
Do you see any parallels between the game of poker and the game of Survivor?
Lots. Survivor is a game where you need to become friends with the people around you, but friendship is based on trust and you can't trust anyone. That's how I felt at the poker table. We are there having fun, raising money for a good cause, but it didn't really matter because we all wanted to win. Getting to know your opponent, weighing risk versus reward, bluffing, telling lies, having a poker face are all great Survivor skills that will translate well to poker.
I know it's going back a ways, but which Survivor contestant that you've played the game with do you believe would make the best poker player and why?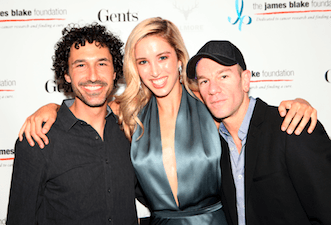 Big Tom Buchanan, the goat farmer from Saltville, Virginia. He appears to be a silly hick who has no clue about anything, but he is a smart, sneaky, gambler that has a knack for numbers and betting strategy. We used to play checkers and poker while filming — made the cards out of leaves and paint, checkers out of rocks — and I could never beat him.
Any chance we see you at a poker tournament in the future?
You bet! I know how to play the game and understand what makes a statistically good hand, but I need major help on betting strategy.
Aside from playing in the James Blake Poker Tournament, what else have you been doing to keep busy these days?
I wrote three children's educational adventure books called Soccer World: South Africa, Mexico and Spain. I'm still heavily involved with my own HIV/AIDS education charity called Grassroot Soccer and I'm lucky to be traveling around the world giving motivational speeches to a variety of audiences.
*Lead image courtesy of cdn.blogs.sheknows.com.
Get all the latest PokerNews updates on your social media outlets. Follow us on Twitter and find us on both Facebook and Google+!