2013 WSOP Europe: Ausmus on Winning His First Bracelet, Cash vs. Tournaments, and More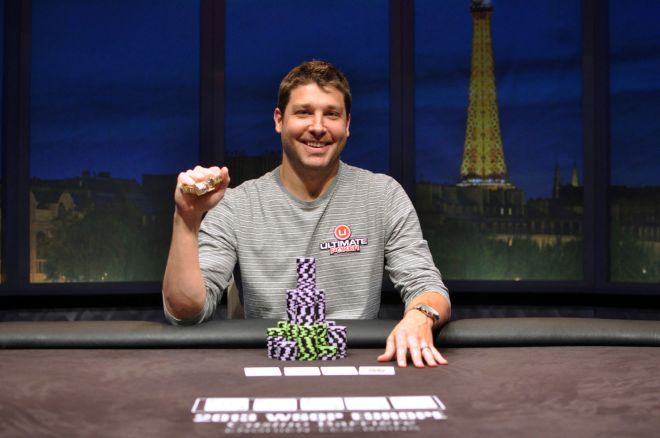 Las Vegas pro Jeremy Ausmus captured his first World Series of Poker gold bracelet last week, winning Event #4: €1,650 Pot-Limit Omaha. The 2012 Octo-Niner now has over $3.5 million in live tournament earnings, and he was kind enough to speak with PokerNews during a break in the 2013 WSOP Europe Main Event.
PokerNews: First of all, congratulations.
Jeremy Ausmus: Thank you, thank you very much.
You tweeted after the win that it was unlikely that your first bracelet came in PLO. How much live PLO do you play?
Not a lot. The Bellagio will get a $25/$50 game going once in a while, and sometimes it's half no-limit [hold'em]. Online I used to play. I was trying to learn it a few years back in 2009 when I played a decent amount of hands in the capped PLO games. I started off bad then I started winning, but that was a long time ago (laughs). I don't play it that much, honestly. I've always said it's my worst game, PLO. I still think it is.
You predominantly play cash games. What are some of the major differences between ring-game poker and tournament poker?
In cash games you have to push every edge. Your variance will go up, but you're going to make more money. In tournaments, there are certain spots where you shouldn't push small edges. You have to think about preserving your stack and staying in the tournament. That, besides from the obvious like final table ICM stuff or moving up the pay ladder when someone else busts. In cash games you never have to think about things like that.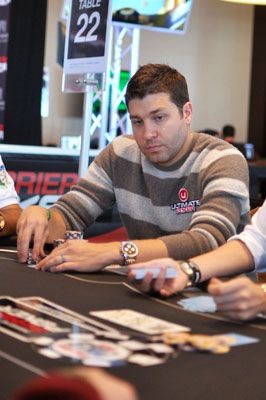 Was there a learning curve there?
Yeah, definitely. My tournament game wasn't that strong. I started to see good results before Black Friday — I was putting in more time in tournaments and mixed games. I started to see some better results in 2010 while still focusing on cash. Every Sunday and Wednesday I would play tournaments. I played a lot of the cap games on Full Tilt, because they became really good. I switched from full buy-in to cap, and there you're at 30 big blinds all of the time. That's tournament poker, you're at 20 to 40 big blinds all of the time. I also played in the shallow buy-in games, which helped me become strong with every stack size.
Last year's Octo-Nine was a bit of an online cash reunion with you, Greg Merson, and Jesse Sylvia. Is it easier to go from cash to tournaments rather than visa versa?
It's easier to go from cash to tournaments, yes. Cash is harder, I think, and most people would agree that the better players can beat the cash games. Obviously there are great tournament players who can beat cash games, too, but a lot of them can't. The Main Event structure is tailored for cash-game players.
You have a couple of little ones at home and you don't travel much, but you went to Australia for WSOP Asia-Pacific and now you're here in France for the WSOP Europe. Why do you only travel for bracelet events?
This one had the €25K, so I thought it was worth coming out for. Honestly, I don't know if I am going to do it next year. I probably won't do Australia because it's so far and there really aren't a lot of events. I might do WSOP Europe, I'll have to see. I've always wanted to win a bracelet — everyone does — so now I have that and it feels great. During the series in Vegas I'll still play everything, but outside of that I won't do quite as much. Who knows though.
How excited are you about the prospects of online poker in the United States?
You can never expect to have it how it used to be, but I've been pleasantly surprised with the number of games going. I think it can only get better when other states get involved and there are pacts. I'm playing some online, and it helps to see that number of hands. It's good for my overall game because I started playing live so much after Black Friday, and you kind of start to play differently. Not for better or for worse, but it's good to have a wrench thrown into the routine to make you think differently about hands.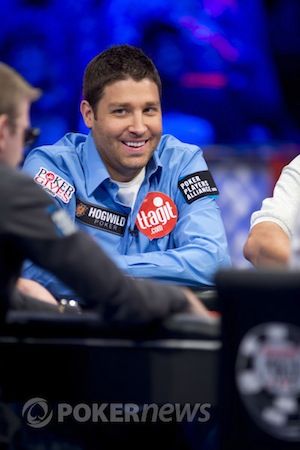 As a former member of the WSOP Main Event final table, what would you tell the fortunate few who will return to Las Vegas in a few weeks?
Enjoy it. It's very likely that you'll never have this opportunity ever again, and it's every poker player's dream. Take it all in. Put some work in with some short-stack shoving ranges as well so you feel really good and comfortable. When you look back at it someday, it's going to be one of their best poker memories ever — unless they're in first and blow it and get ninth or something (laughs).
Did you think your fifth-place finish was a success given the fact you had the shortest stack and perhaps the worst seat at the table?
I do, yeah. I was very happy when I busted. I'm a realist. People bust and freak out and they can't believe it, but you need to look at how lucky I was to even be there. Coming in ninth at that seat at the table, there's a good chance you just get ninth. My ICM at the final table was around $2 million, which is what I got for fifth. Obviously there's a part of me that wishes I won — that's a whole different level — but I can't complain about getting fifth in the Main. I feel like I can't complain about anything for at least two or three years.
Get all the latest PokerNews updates on your social media outlets. Follow us on Twitter and like us on Facebook today!