Get Set for the WSOP Circuit Poker Tournaments in Vancouver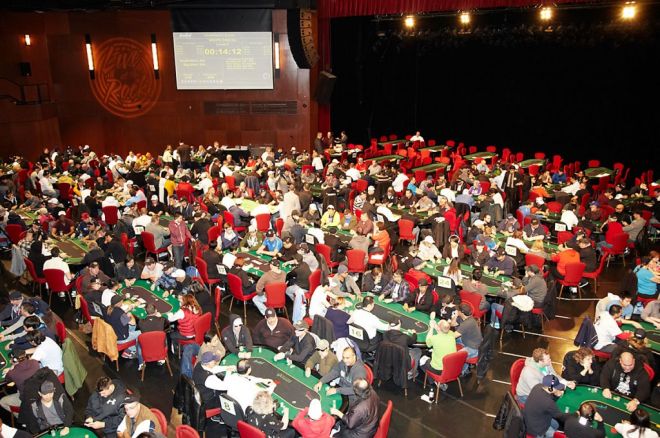 The World Series of Poker Circuit is preparing for a stop at Vancouver's seaside River Rock Casino Resort. The event will run from October 27th to November 7th and offers 12 first-place gold rings over the 12 days.
The prize pool is estimated to be $3.3M and buy-ins start at $365, culminating in a $1675 Main Event with three start days. Two of the events will be played on PlayNow.com, the government-sanctioned online poker room currently serving players in BC and Quebec. This is the second year that the WSOP Circuit has booked one of its 22 events in Vancouver, and is sure to repeat the great attendance of the inaugural event in 2012.
Gillian Epp, professional poker player from Vancouver and a member of Team Ivey Poker, is flying home for the event after finishing up the WSOP Circuit event in Chicago. She says she's looking forward to being back in Vancouver with the players she knows well. Epp admits that playing in Vancouver is tough, "there's so much talent".
Epp says that the players she has encountered recognize this stop as a tough place to play, but a beautiful place to visit. During the Chicago event she mentioned to an opponent that she is from Vancouver; he admitted, "I've never met a bad poker player from Vancouver."
Seth Palansky from Caesars Entertainment, WSOP's parent company, agrees that Vancouver has "a very vibrant poker scene. Vancouver has been home to many tech-related poker initiatives and thus there seems to be a deep knowledge base of players in the area who understand the game very well and have been around it a long time."
This year also adds a second Canadian WSOP Circuit event in Lac-Leamy, Quebec and Palansky has "no doubt that there will be room for growth in Canada." He is especially fond of the River Rock event for its ability to attract players from across other parts of Canada and within the Pacific Northwest, and he has received great feedback about the venue. He says the he has "heard it referred to as the friendly stop on the Circuit, and I don't doubt that is the case."
This is an event locals should not miss. Last year's Main Event was attended by many amateurs and the final table was composed of all Canadians. John Crncic took home the big prize of $286,382 – truly life-changing money for a player with few prior career winnings. The construction safety manager battled his way to the top spot after entering through a $180 satellite.
Make sure you register for a seat early; the event is sure to be popular and will sell out quickly.
For more details on the River Rock Casino check out their website.