Poker Documentary "Drawing Dead" to Air Thursday at 8 p.m. on DirecTV's Audience Network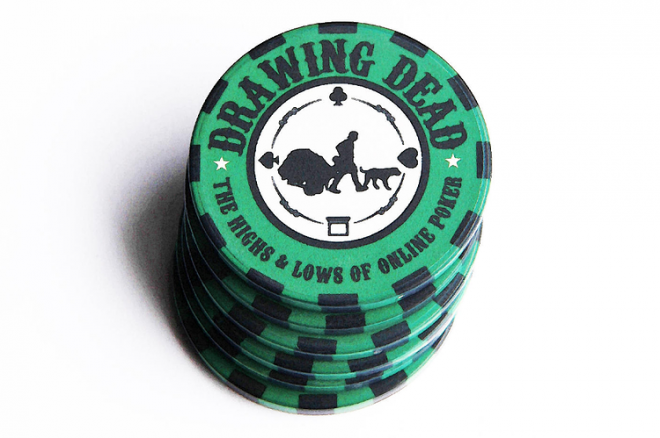 Drawing Dead is a documentary film that focuses on two men, Dusty Schmidt and Michael Korpi, whose trajectories in the online poker world are at polar extremes.
Schmidt, a Portland, Oregon native, who broke two of Tiger Woods' records as a junior golfer and had his sights firmly set on a professional golf career until he suffered a heart attack at the shockingly young age of 23, discovered online poker in the void following the derailment of his golf ambitions.
After playing online recreationally for a while, Schmidt realized he could make a living on the virtual felt. Within a few years, the one-time aspiring golf pro was a member of Team PokerStars Online, a millionaire, and the author of two poker books – Treat Your Poker Like a Business and Don't Listen to Phil Hellmuth.
Michael Korpi grew up a couple hundred miles north of Schmidt in the Emerald City of Seattle, Washington. The violin was his first love, and in high school he was the concertmaster of the orchestra. He was also the captain of the swim team and a straight-A student. In college, Korpi discovered online poker and started playing whenever he had spare time. His GPA plummeted below a 2.0, and he was later suspended indefinitely when he stole his roommate's credit card and used it to deposit money on an online poker site.
In October of 2010, nearly six months after playing his last hand of online poker, Korpi, along with his dog, began a journey from Seattle to Boston, Massachusetts on foot with the goal of raising awareness for problem gambling.
While Schmidt experienced the extreme highs, turning a hobby into an incredibly profitable profession, Korpi became addicted and lost it all. The unlikely story of how these two polarized members of the online poker subculture came to be the subjects of a documentary starts with another member of that subculture, who was working in Ohio for Abercrombie and Fitch, trying to examine his true passions in life.
"I was working an 60-hour a week job with no idea what to do with myself," Director Mike Weeks said. "I went down my bucket list, and making a documentary was one of them."
On a whim, Weeks enrolled in a 10-week "do-it-yourself" documentary class taught by Jay Cornelius.
"At first I thought that Mike just a big talker," said Cornelius, who's shot and edited shows for National Geographic, The History Channel, A&E, PBS, and HGTV. "He had these big ideas, and a lot of students who have big ideas the very first time I meet them usually make me a little bit skeptical."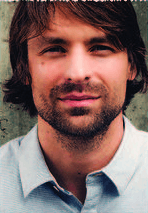 Weeks was a recreational poker player, himself, and had briefly tried, while in between jobs, to make poker the sole source of his income.
"When the swings hit and you're unemployed and don't have a second source of income, the swings hit hard," Weeks said.
Sick of the Chris Moneymaker-inspired rags-to-riches stories that plague most poker shows on television, Weeks wanted to create a film that represented both sides of the poker world, the highs and the lows. He was familiar with the Oregon poker scene, and contacted Schmidt on Facebook to gauge his interest in taking part in the film. Schmidt initially declined. But Weeks was persistent, making clear that the film wouldn't be anti-poker, and Schmidt finally agreed.
"He wanted to do the right type of film," Schmidt said. "He was going to portray things from both sides with a realistic perspective."
Schmidt was also intrigued because Weeks planned to cover the Unlawful Internet Gaming Enforcement Act and other government issues.
The next step for Weeks was to find someone at the opposite end of the poker spectrum. He started attending Gamblers Anonymous meetings in Portland, but it was difficult to find willing and appropriate subjects. Most of the people Weeks encountered were also addicted to drugs, and more degenerate forms of gambling like scratch offs and video poker.
"That's not the type of film I wanted to make," Weeks said.
After a long search, Weeks linked up with Voices of Problem Gambling Recovery, an activist group based in Portland. He went to one of their meetings, pitched his film, and they told him about Korpi.
"I contacted him through his website, and he said come on out," Weeks said. "He was in Albuquerque, New Mexico. I flew out and met him in Union, Missouri, three hours outside of St. Louis."
Korpi wasn't ashamed or worried about remaining anonymous – the entire point of his walk across America was to raise awareness.
For the next two months, Weeks worked tirelessly on his documentary. Finally, when he was finished with his last 12-minute and 40-second cut, he returned to his classroom to show his film to Cornelius and his cohorts. The date was April 16, 2011.
One day after Black Friday.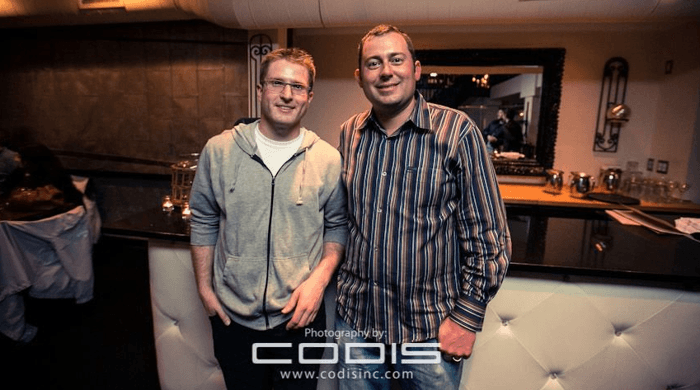 "All of a sudden, this short film I had was topical," Weeks said. "One day I had 1,400 views [on YouTube], another day 2,000 views. They started piling up."
As the Drawing Dead views started to increase, so too did Weeks' ambition.
"He finished the short, and I was impressed with what he accomplished," Cornelius said. "Then he said he was going to turn it into a full-length feature."
Again, Cornelius was skeptical at first, but he also saw a great story with strong characters. He came on board as the editor. Weeks also recruited Jeanette Bonds, an animator in Los Angeles who creates 2D animated films, video projections, and large-scale video installations, and Noah Luna, a composer and production-assistant who has served as orchestrator for a PBS special featuring the Dubuque Symphony Orchestra.
Weeks also conducted interviews with psychologist Henry Lesieur, Ph.D, neurophysicist David J. Linden, Ph.D, Harvard Law graduate and gambling law expert I. Nelson Rose, 2006 World Series of Poker Main Event winner Jamie Gold, and ESPN poker commentator Lon McEachern. These five on-camera experts gave the film a strong backbone and instant credibility.
The heart and soul of the film, though, remained Schmidt and Korpi – one successful and one battling addiction – and an epic walk across the country.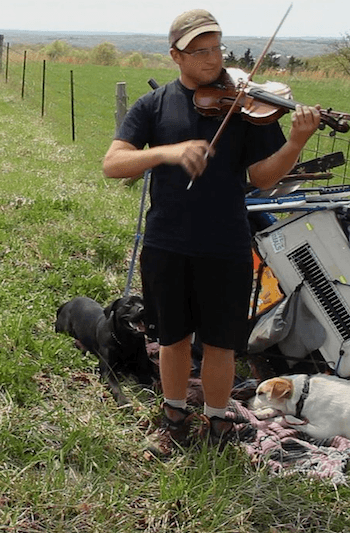 "Getting to the finish line might've been the most disappointing part [of the walk] because I wanted to keep doing it," said Korpi, who plans to start another trek across the country in the fall of 2013. "I enjoyed every step of the walk. It was a little tough to get going, but once I got into a groove, I just kept going."
While online grinders like Schmidt tend to need to play more tables to increase their win rate, Korpi needed to slow things down to restore order in his life.
"At the beginning it feels like you're going at a snail's pace, but after a week or two you've got a couple hundred miles behind you," Korpi said. "After a month, you're three states away from home, and after a few more, you're on the other side of the country."
Korpi compares the slow process of walking across the country to the process of switching habits. It's a long, hard, daunting task, but if you keep working at it every day and keep putting one foot in front of the next, you'll eventually reach your destination.
"Just because [online poker] wasn't for me doesn't mean it's not for someone else," said Korpi, who, after crossing America, went back to school to earn a Bachelor of Arts degree in music from Whitworth University. "The last thing I want to do is tell someone else how to live their life. For some people, poker isn't gambling."
Schmidt is one of those people and although he left Team PokerStars Online after Black Friday, he is still playing online poker. In 2012, he became a spokesperson for America's Card Room, where he still plays today.
According to uslegalonlinepoker.webs.com, ACR operates under a .eu domain because they believe they are protected by a 2011 opinion regarding online gaming and the Interstate Wire Act of 1961.
"It's nice to know everyone that works there," Schmidt said. "It's such a good option to play there right now, relative to the choices we [Americans] have."
Still, when asked how much he would pay for a PGA tour card, Schmidt says he would go all in.
"I would give everything I have," Schmidt said. "I could always make it back. Even if I gave one-hundred percent of every dollar, I would always find someone to lend me money to play poker. I'd much rather be as good a golfer as I am a poker player."
Schmidt still competes with top-level competition. He recently won his club championship and advanced all the way to the final stage of U.S. Open qualifying, where he finished 31st out of 108 players. Only six players qualified for the major.
"It was pretty cool for a wannabe like me."
He may also someday get a chance to experience the PGA tour vicariously. According to Schmidt, though his son is only two, "all he wants to do is go to the golf course."
Mike Weeks, for his part, can scratch "making a documentary" off of his bucket list. Thursday, Drawing Dead premieres on Direct TV's Audience Network at 8 p.m. EDT. If you can't watch it live, digital downloads of the film will be available on the website DrawingDeadPokerDoc.com.

Review
Drawing Dead is a 76-minute documentary that looks at the stories of Dusty Schmidt, an aspiring golfer turned profitable online poker player, and Michael Korpi Jr., a violinist and recovering gambling addict who dropped out of college because of his addiction to online poker. By juxtaposing these characters, director Mike Weeks successfully depicts both the highs and the lows of the game.
The viewer is immediately thrust into the middle of Korpi's cross-country walk from Seattle, Washington to Boston, Massachusetts. Along with his two dogs, we see him pulling a cart down a vacant, winding road in the middle of nowhere with violin bed music playing in the background. The voiceover, done by Weeks himself, informs us that Korpi is a recovering addict trying to raise awareness for the problem. We are then introduced to Dusty Schmidt, and from the moment Schmidt appears, it is very apparent that he is the opposite of Korpi – wealthy, successful, and more important, not addicted to poker.
Despite the obvious differences, the two characters are both appealing. Korpi's humanity is revealed through his love for both his violin and his dog. And we learn that learn that Schmidt isn't just some millionaire whiz kid but someone who had his athletic dreams dashed by a heart attack at an unbelievably young age, yet somehow found a way to redirect his passion for competition.
Weeks uses the history of poker to give context to Korpi and Schmidt's stories, and while this may be helpful to viewers with no background in poker, the archived scenes can bog down the film at times. There are also periods when the focus shifts away from the characters for a bit too long, allowing the viewer to lose track of the main story lines.
One of the most effective tools in the film is the animation. Jeanette Bonds did a terrific job creating visually appealing and information-packed sequences, especially during the interview with neurophysicist David J. Linden, Ph.D. Technical sequences in film tend to be very dry, but when Linden is describing how an addict's brain functions, it's riveting because Bonds of the pulsating animations.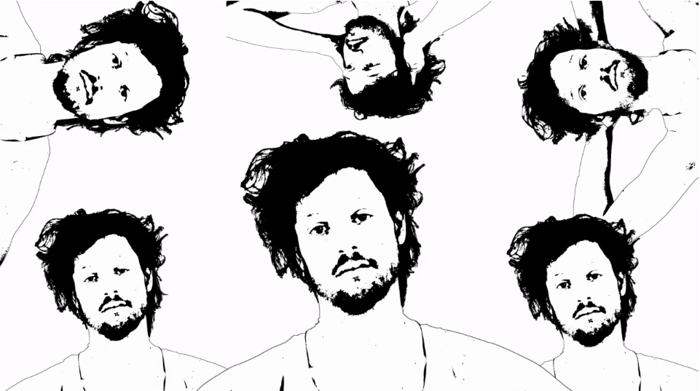 The score is also another strength of the film - the string-heavy beds underscoring Korpi's love of the violin.
One wishes that Weeks had captured more of Korpi's journey from Seattle to Boston. We get to see him give an interview while he's walking across Missouri, then don't see him again until his arrival in Boston. Weeks had a tight, 10-week deadline for his class to complete the original short, but for the feature-length documentary there needed to be more footage from the nine-month hike.
It also would have benefitted the film if some of the characters in Schmidt's life had been given a chance to talk. His two beautiful kids only appear in pickup shots done after the majority of filming is complete. Even a small interview segment with his wife or parents regarding his heart attack would have added to the story.
Finally, the voiceover should've been left to a professional. Weeks did a great job of finding captivating characters and supplying accurate and interesting information, but his editorializing between scenes is unnecessary. The film would have a much more professional feel if it was narrated by a more objective, neutral voice.
While Drawing Dead may be a little rough around the edges, it accomplishes its main goal of telling a compelling story about the ups and downs of the online poker world. Weeks should be commended for his efforts as a first-time filmmaker, and this flick will be enjoyable for poker fans and non-poker fans alike.
All photos courtesy of http://www.drawingdeadpokerdoc.com/
Get all the latest PokerNews updates on your social media outlets. Follow us on Twitter and find us on both Facebook and Google+!