Adelson Preparing Campaign to Portray Online Gambling as Danger to Children, the Poor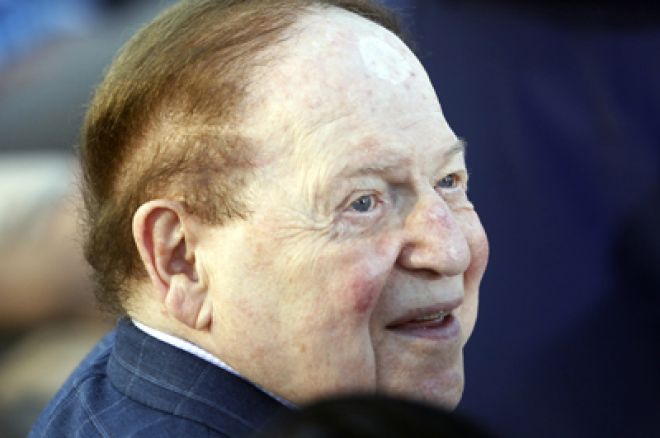 On Sunday, the Washington Post reported that billionaire Sheldon Adelson is preparing a public campaign to portray online gambling as "a danger to children, the poor, and others who could be exploited by easy access to Internet betting."
Adelson, chairman and CEO of the Las Vegas Sands Corp., owns and operates The Venetian Resort-Hotel-Casino and The Palazzo Resort-Hotel-Casino in Las Vegas, Nevada along with Sands Macao, The Venetian Macao Resort-Hotel, and Sands Cotai Central in Macau, and Marina Bay Sands in Singapore.
While his direct competitors, namely MGM Resorts and Caesars Entertainment, believe that regulated Internet gambling can be done safely and are preparing to launch in Nevada and New Jersey, Adelson wants to persuade Congress to ban Internet betting.
Adelson, 80, has started hiring lobbyists and public relations experts in Washington and in state capitals nationwide, readying for a large, national debate in 2014. In January, he plans to launch an advocacy group named The Coalition to Stop Internet Gambling. The group will include advocates for children and "others" who are considered "vulnerable to the temptations and potential harms of online betting."
According to the Washington Post, Adelson's advisers say he is so focused on the cause that he talks about it every day with his staff.
"In my 15 years of working with him, I don't think I have ever seen him this passionate about any issue," Andy Abboud, Adelson's top political adviser told the Post.
John Pappas, executive director of the Poker Players Alliance, doesn't think Adelson's seemingly endless funds will result in a victory for the opposition.
"We don't make a habit of picking fights with billionaires," he told the Post. "But in this case, I think we'll win, because millions of Americans who want to play online will oppose this legislation, along with dozens and dozens of states that want the freedom to authorize any kind of gaming they see fit."
According to the Center for Responsive Politics, Adelson donated roughly $100 million to various Republican candidates during the 2012 presidential election. New Jersey Gov. Chris Christie, a leading candidate for the GOP in the 2016 presidential election, has embraced online gaming in order to revive Atlantic City. The state plans to launch legal, regulated online gaming on Nov. 26.
Photo courtesy of Business Insider.
Get all the latest PokerNews updates on your social media outlets. Follow us on Twitter and find us on both Facebook and Google+!