Famous Art Dealer Helly Nahmad Pleads Guilty in New York City Illegal Gambling Case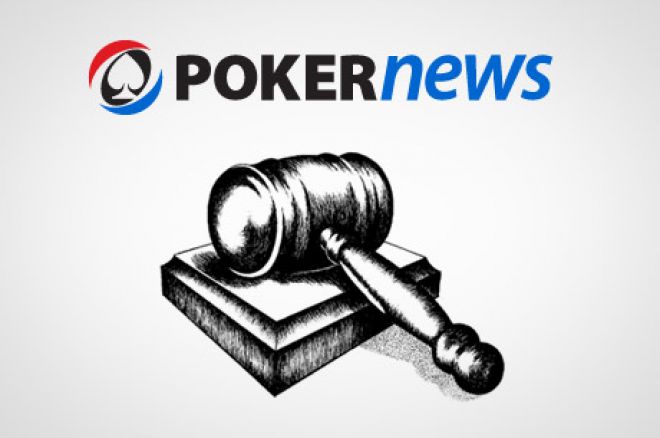 Helly Nahmad, one of the key figures of theillegal gambling ring that was busted across the U.S. in April, pleaded guilty in federal court on Tuesday to one count connected to operating an illegal gambling enterprise.
Nahmad, who owns a prominent art gallery in New York City, was among the 34 men indicted when the FBI executed federal search warrants in connection to an illegal gambling ring tied to Russian organized crime. Several well-known poker players were charged, including Abe Mosseri, Bill Edler, Vadim Trincher, Peter Feldman, and John Hanson.
Nahmad admitted on Tuesday that he organized an illegal sports gambling business and was the primary source of its financing. The gambling ring was mostly tied to wealthy bettors in Russia, but a high-stakes poker game also attracted many pro athletes, Hollywood stars and Wall Street millionaires.
The Nahmad family is one of the richest and most powerful art-dealing empires in the world. According to Forbes, the estimated net worth of the family is around $3 billion. Helly's father, David, has an estimated fortune of $1.75 billion.
The FBI indictment states that Helly Nahmad made two separate wire transfers — totaling $1.35 million — from his father's bank account in Switzerland to a bank account in the U.S. to help finance the gambling regime. David, however, was not named in the indictment.
"Judge, this all started as a group of friends betting on sports events," Nahmad said in federal court in Manhattan on Tuesday. "But I recognize that I crossed a line, and I apologize to the court and my family."
Nahmad is the 14th person to plead guilty in the criminal case. Under the plea agreement, Nahmad agreed to forfeit $6.4 million to the federal government and could serve up to 18 months in jail.
"Nahmad bet that he would never get caught and he lost," U.S. Attorney Preet Bharara said in a statement.
Get all the latest PokerNews updates on your social media outlets. Follow us on Twitter and find us on both Facebook and Google+!