Grey Eagle Casino Offers New Seasonal Tournament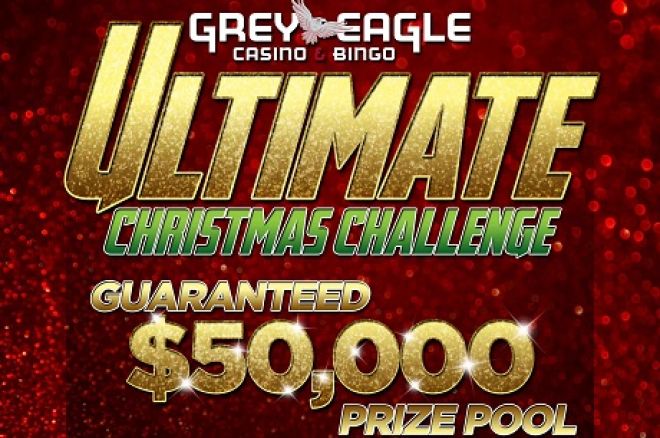 Grey Eagle Casino in Calgary, Alberta added a seasonal tournament to their schedule this year and received great response. With winter setting in and the snow falling, Grey Eagle hosted the Ultimate Christmas Challenge to spread some jolliness in preparation for the upcoming holiday season.
They buy-in was set at $330 with a guaranteed $50,000 prize pool. Days 1A and 1B took place on November 22nd and 23rd, and the field played down to the last player on the 24th. 271 entrants pushed well past the guarantee, reaching a total prize pool of $79,268, with Arthur "Neil" Froader earning a nice Christmas bonus of nearly $20k.
Tournament Results
| Place | Player | Prize |
| --- | --- | --- |
| 1 | Arthur "Neil" Froader | $19,421 |
| 2 | Roman Brar | $12,000 |
| 3 | Peter Amic | $8,669 |
| 4 | Ante Sokol | $6,380 |
| 5 | Stephen Eror | $4,780 |
| 6 | Jim Taksas | $3,642 |
| 7 | Kathy Cole | $2,822 |
| 8 | Jesse Talbot | $2,222 |
| 9 | Angelo Jopek | $1,777 |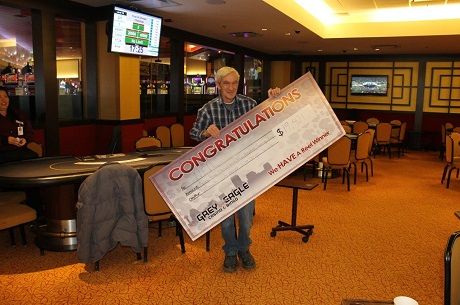 Axel Banke, Assistant Casino Manager at Grey Eagle, explained that their expectations for attendance were for about 200 players. As the number of participants climbed well past their estimates, he was thrilled at the success of this new tournament offering from the casino.
Grey Eagle also hosts quarterly classics, with the Winter Classic to take place on December 21st and 22nd. Banke says that they hope to offer more large tournaments like this in the future. The casino is currently building a hotel and convention centre that he hopes will allow them to facilitate bigger events. The building project should be completed early in 2014.
Banke's sense is that a lot of the players of this tournament play quite a few events at this buy-in throughout the year. Almost all of the participants were from Calgary, and he believes there is a good level of skill in the Calgary poker community. Although the city does not host any international poker events as of yet, Banke says that a number of locals have done well when they have travelled to larger tournaments like the WSOP.
For more information on upcoming tournaments at Grey Eagle Casino, visit their website.