A Cross-Country Winter Pilgrimage to Playground Poker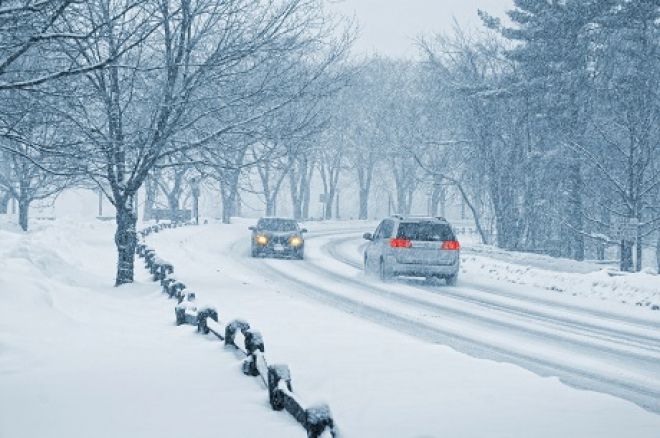 If poker is about making the best decision in the moment with the limited information available to you, then my trip to the 2013 Playground Poker Fall Classic may not have started on the best note. Let me be the first to say that choosing to drive across Canada in a small, front-wheel-drive sports car (twice of course ... I had to drive back too) in November and December likely wasn't the best decision I could have made in the moment when I decided how I was going to get to Montreal.
Canada is a gorgeous country, and while the 3,600 km trip from Medicine Hat, Alberta to Montreal, Quebec is long, it's a fascinating drive that covers prairies, forests, lakes, and hills. In November, unfortunately, it also covers snow and ice. Lots and lots of snow and ice.
Covering the prairies was relatively quick. Saskatchewan is a dead-straight drive, surely monotonous to someone who isn't a "prairie boy" at heart. In winter, however, it becomes a vast, windswept skating rink. If we put hockey nets at Moosomin and Maple Creek we could play a vast game of shinny on South Saskatchewan for most of the winter.
Manitoba, it turns out, has a grudge against me. On the way out to Montreal I was stuck in Portage la Prairie for nine hours waiting for the Trans Canada to reopen (it was covered in ice ... go figure). And on the way home my engine light came on between Winnipeg and Portage la Prairie in -35C temperatures with wind chills down to -50C. I barely survived Manitoba with my car intact.
I'd like to say that was the end of my travel woes, but Northern Ontario seems to be an eternally winding stretch of forest and identical snow-covered towns that has all the bad aspects of driving through the Rocky Mountains with none of the pleasant mountain scenery to look at along the way. It is a stretch of such authentic "Canadian-ness" that I swear I saw Red Green sipping coffee in a Tim Horton's half a dozen times at least (or a Robin's ... there seems to be something of a rivalry between the two in Northern Ontario).
Once I arrived at Playground Poker on the Kahnawake Reserve just outside of Chateauguay, Quebec, the experience really couldn't have been better. Everything else aside, Playground Poker is far and away the best poker room I've played in, truly a world class establishment, and well worth the treacherous journey. It's very clear from the choice of chairs, to the vast auditorium-sized tournament area, to the simple and delicious food from The Rail Coal Fired Bistro, that a lot of thought went into the poker experience at Playground long before anyone sat down to play a hand.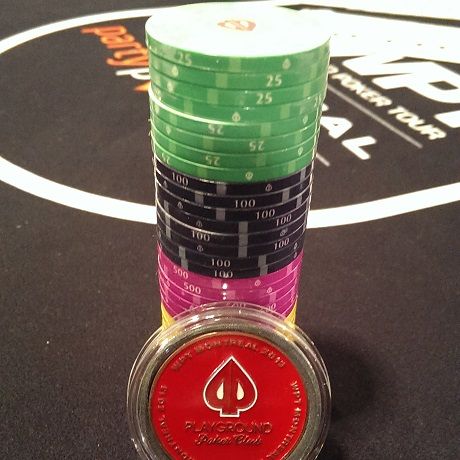 This was my second trip to Playground Poker for the Fall Classic, an event culminating in a WPT Main Event. The PPFC is a wide-ranging series of Hold 'Em and Omaha events with buy-ins ranging from $110 to $1,100 in the regular series, plus the $3,850 WPT Main Event and a $10,400 WPT High Roller. Series events include Win the Button, Deep Stack, and Shootout, as well as Omaha games like 8-or-Better and a 3-Lives event.
Sprinkled in are several $110 and $330 satellite tournaments for the WPT ME, as well as a few non-series tournaments run by the club in the $60-$100 range. In 2012 I made the trip out for the first Fall Classic (I flew that time ... a decision with far better EV) and had a wonderful few weeks of poker. I scored a ticket to the WPT Main Event (ultimately won by local Jonathan Roy that year) in a $110 satellite at the club. At the time, I chose to sell my ticket rather than play. This year, somewhat miraculously, I won another ticket to the main event in the same kind of satellite tournament. This year I chose to play rather than sell my ticket, but in true "poker fashion", ran KK into AA (for my third time in the series) in Level 5 of Day 1A. Derrick Rosenbarger eventually took down the 1st prize of $517,049, a ticket to the WPT World Championships, and the WPT Montreal Belt after besting a field of 862 runners.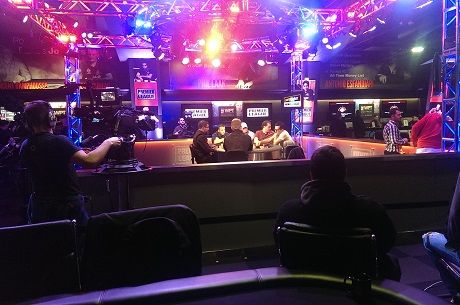 In addition to the main PPFC series, Playground Poker also hosted the partypoker Premier League VII at the same time, featuring invite-only high-rollers like Antonio Esfandiari, Phil Laak, Scott Seiver, Brian Rast, Vanessa Selbst, Dan Cates, and eventual winner, Canadian Sorel Mizzi. The $125,000 event has a fascinating format with a point structure that really changes the basic strategies of poker as the heats go on. Watching some of the top players in the world adjust to different strategies is pretty compelling poker TV.
If you are a Canadian poker player and you haven't made the pilgrimage to Playground Poker yet, it needs to go on your list. Playground is a world-class poker room well worth a dedicated poker vacation to one of their tournament series. I know I'll be heading back for the 2014 Playground Poker Fall Classic; it's an incredible poker series in Canada's premier poker club. But I promise that next time I'll start my poker vacation on a better decision than driving across Northern Ontario in Canadian November. Making a –EV choice is not a good way to start a poker pilgrimage.
Get all the latest PokerNews Canada updates on your social media outlets. Follow us on Twitter and like us on Facebook!