Canadians Lose Skrill but Still Have Outs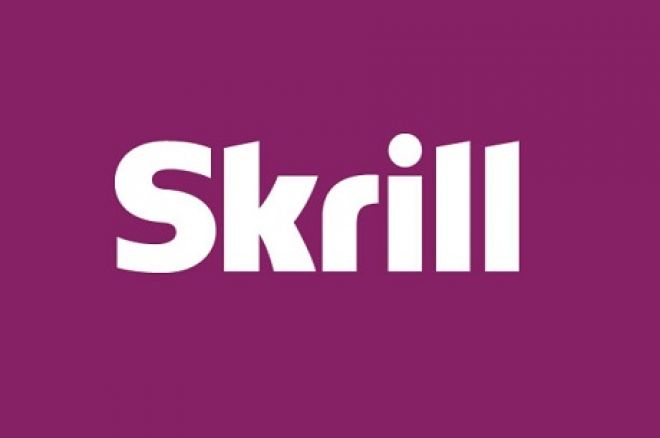 Canadian online poker players were dealt a bad beat early in December when it was reported by Ben "Sauce123" Sulsky on the Two Plus Two forums that Skrill is ceasing their relationship with Canadian users regarding gambling transactions within its service. PokerNews Canadareported the news earlier this month.
We want to help Canadian poker players find alternative transaction solutions. We have researched the available options and will outline the available choices for depositing, withdrawing, and person-to-person transactions so you can continue to play unhindered by the loss of Skrill.
While Skrill has set a deadline for Canadian users to deposit money onto poker sites by January 2nd, they will continue to allow users to withdraw poker-related money until the end of January. Skrill offered poker players a one-stop shop for completing all of the above transactions. Online poker players in Canada may now have to use multiple services based on deposit and withdrawal limits and to be able to find providers that enable them to do everything they previously used the Skrill service for. Skrill will still be able to be used by Canadians but, based on the new Terms of Service, gambling-related transactions are now forbidden.
Depositing Money
A major downfall in the loss of Skrill is the inability to deposit money through their services on poker sites. Skrill offered the highest deposit limits out of any of the options on most of the major poker rooms. The most online players will now be able to deposit is $1,000 through e-wallet companies like EntroPay.
EntroPay is offered at all of the major and most of the minor online poker rooms. They offer users the ability to set up an account with withdrawals directly to their bank as well as a prepaid Visa card option to enable transactions from the EntroPay account. It is free to spend with an EntroPay card, but you are dinged with a 4.95% service fee for depositing money from your debit or credit card to the EntroPay card. Check with EntroPay for their deposit limits and associated fees.
Instadebit is another option for Canadians. It is supported on all major online poker sites but isn't offered on the Microgaming network. There is no service fee and if you tie the Instadebit service with your bank account you can receive increased deposit limits.
Smaller stakes players who only need to deposit $100 to $300 at a time may turn to Ukash, eChecks, or Vanilla Prepaid Mastercards, which for a 2.5% fee of the amount you wish to deposit will allow you to deposit money directly onto a poker site without a third-party e-wallet.
Always check with the gaming sites you use to make sure these deposit options exist before signing up with one of these alternatives.
Withdrawing Money
Skrill allowed users to withdraw money from poker sites and keep their money on their e-wallet to either withdraw directly to their bank or send funds to other users for a low service fee.
EntroPay and Instadebit will allow users to withdraw funds on major poker sites like PokerStars, Full Tilt Poker, and partypoker. Users can withdraw money from the poker site to their EntroPay or Instadebit accounts, and then withdraw the funds directly to their bank accounts. Check with the poker sites you play on to see what withdrawal limits are in place when using one of these services as the amounts may vary.
EntroPay offers users a $6 service fee to withdraw to a debit or credit card and enforces a maximum of $7,000 per card and a $60,000 withdrawal limit within a 30-day period.
Instadebit, on the other hand, offers a $2 fee to withdraw money, but most Canadian banks are also charging customers HST on all of their Instadebit depositing transactions.
The only other good options are wire transfers or cheques. Wire transfers come with a hefty service fee which makes it hardly worth withdrawing unless you play higher stakes and are withdrawing large sums of money. The problem with receiving a cheque is the wait time associated with it. If this is a path you wish to take, please beware; there have been reports with both of these options resulting in banks shutting down customers' accounts when trying to deposit the funds. Banks are trying to distance themselves with direct gambling transactions.
Person-to-Person Transactions
Person-to-person transactions are another important aspect of why Canadian online poker players used the Skrill service. It allowed them to transfer money that was already in their Skrill account to other players, or to withdraw money from the poker site to their Skrill account and then transfer to other Skrill users. Two Plus Two forum poster "Stake Monster" confirmed in a post that, in a conversation with a Skrill VIP representative, person-to-person transactions will still be allowed to users within Skrill. But if they use the funds for gambling transactions, the original user will no longer be able to get the funds back through Skrill.
There is a new service for person-to-person transfers that is currently released in beta called Ripple . Ripple calls itself an Open Payment System, which states that they allow you to send money to anyone, anywhere, and in any currency. They take pride in saying that any unit of value can be traded through Ripple.
Ripple allows for cross currency payments which allows users to send payments in US Dollars and it can arrive in Euros, Yen, Rupees, etc. Ripple also acts as a currency exchange, allowing for trading in all national and virtual (Bitcoin) currencies, commodities, frequent flyer miles, and more. The only fee associated with Ripple is a transaction fee called XRP. This is a Ripple currency that is touted as a security fee worth 1/1000th of a cent. Ripple says these fees have a negligible impact on regular users but the fee prevents bots or spammers from overloading the network with automatic transaction requests or creating new accounts.
While still in beta, Ripple's offerings seem endless when it comes to person-to-person transfers. Keep an eye open for this service in the future as it moves from beta to a live service.
There is also still the ability for players to send money through each online poker site. It has been a standard for all poker sites to allow user-to-user real money transactions.
Most Skrill users just want to know the answer to the obvious question: why? Skrill has been unavailable for comment so far. There is speculation that the reason for this departure is because Skrill was approved by the New Jersey Division of Gaming Enforcement (DGE) as the only company allowed to offer an e-wallet solution to online gambling websites in the state. Canada is currently a grey market in terms of online poker which Skrill may wish, or be required, to distance themselves from in order to operate in the regulated states.
Even though Skrill has thrown Canadian online poker players into the muck there seems to still be some viable options for most players. While one door closes there are still a plethora of other options available for Canadian grinders.
Get all the latest PokerNews Canada updates on your social media outlets. Follow us on Twitter and like us on Facebook!