TonyBet Poker to Launch this Month with a Huge Surprise!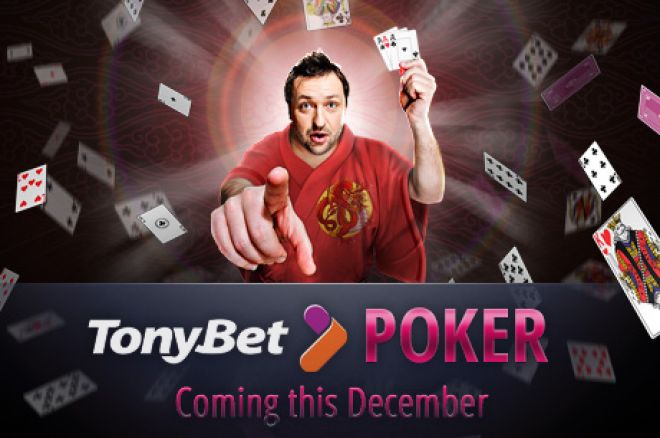 Before 2013 is through, TonyBet plans to launch its new poker software and the excitement is brewing. The poker software is branded TonyBet Poker after the famous Lithuanian poker player Antanas Guoga, better known as Tony G.
Tony G is giving his fans a teaser about what is in store for TonyBet Poker on Facebook and Twitter. While we can't let the cat out of the bag and tell you exactly what the excitement is all about, TonyBet Poker is already creating quite the buzz in the poker world.
On Friday, Tony G announced on Twitter and Facebook, "I have jaw-breaking news for all of you G fans out there! This time it's all about poker – no business affairs, no nothin, just plain poker. Keep on following for more." This announcement has many poker players around the world wondering what is in store for them with almost 64,000 likes and 100 comments on Facebook. Tony G's fans are speculating what the excitement could possibly be, but so far not one person has guessed correctly what the exciting news is all about.
Tony G further added to the guessing games when he took to his Facebook and Twitter account on Sunday, "This Xmas I'm putting my Santa's beard on! I have a bag full of presents for all poker fans! This year the holidays start early!"
Poker fans around the world are buzzing with excitement as they wait for more updates from Tony G and his team. We expect there to be frequent updates on Tony G's Twitter and Facebook accounts as well as on the TonyBet Poker webpage throughout December.
To keep updated on the latest news on TonyBet Poker, we recommend you follow Tony G on Twitter and Facebook and Facebook accounts. We believe you will be very surprised and excited by what is in store.
Get all the latest PokerNews updates on your social media outlets. Follow us on Twitter and find us on Facebook!