Editorial: Poker in the Mainstream Media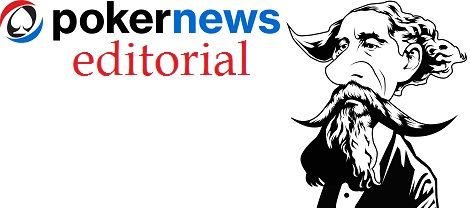 I got a little excited last week when I came across an article on CBC's website reporting Mike McDonald's results at PokerStars Caribbean Adventure (PCA). The reason for my excitement being the lack of attention poker is usually given by mainstream media.
It's likely that I overreacted in my glee to this tiny piece of coverage. The article consists of four short, single-sentence paragraphs that reads more like a bullet-point list of his prize in the Main Event, how he qualified, how many entrants there were, and a mention of the two other Canadians at the final table. And it's not as if this was headlining the front page of CBC's news site. It was hidden in a cobwebby corner of local-driven pieces for the Kitchener-Waterloo region, where McDonald is from.
However, this is CBC! - the nation's media source - the corporation known for serious topics and intellectual debates. And, without discounting McDonald's great results at PCA, it was "just" a second-place finish in one of many such tournaments to take place throughout the year that happened nowhere near Canada. It seems greatly out of character for CBC to give this story any attention. It normally wouldn't even budge the needle of their news seismograph. That's why you have PokerNews Canada!
I have never understood the lack of coverage of major poker events by mainstream media. This first became obvious to me last year when the World Series of Poker Circuit was here in Vancouver. These events attract some great poker players to town, not to mention the pool of local talent, and the event is one of the biggest in poker in Canada. The WSOP Circuit stop is certainly the biggest poker series Vancouver sees in the year, yet not whisper of it was heard in the mainstream media.
If there was a national championship for ping-pong in town, there would be coverage (is that insensitive? Is it table tennis?). Is there a fear of appearing to endorse the game? Is it because poker is "gambling?" Why, then, in the same week as WSOP Circuit in Vancouver, did CBC feel it necessary to inform me that a BC resident had purchased a winning lottery ticket? Is that more newsworthy and less like gambling than a room full of talented and astute poker players?
Late last year, PokerNews' own Chad Holloway announced that he'd been picked up to write a weekly nationally-syndicated poker article. A week ago, Holloway's first column was printed and his writing will appear in 60-90 papers across the United States every week, including publications like the L.A. Times. Is there no demand for such widespread and mainstream poker discussion in Canada?
It appears not. Up until late last year, Canadians could tune in to The Poker Show with Chris Tessaro once a week on Sportsnet's The Fan 590 in Toronto. I appeared on one of their last episodes to defend (unsuccessfully?) my views comparing hockey to poker. The show has since been cancelled.
On one hand, the lack of mainstream interest just makes PokerNews Canada even more invaluable to Canadian poker players. On the other hand, I would love to see more acceptance and awareness of poker among the general public through increased mainstream media coverage. Let's stop denying that Canadians love poker! We are home to some of the greatest poker players in the world, and we enjoy an enviable online poker climate, with even a provincial-government-sanctioned poker site for the residents of BC, Manitoba, Quebec, and soon, Ontario, if rumours are to be believed.
I applaud CBC for this miniscule and skeletal article on McDonald's success at PCA. Let's hope this is just one small step toward a more poker-friendly media this year.