Ontario's Betting Restrictions and Ways to Work Around Them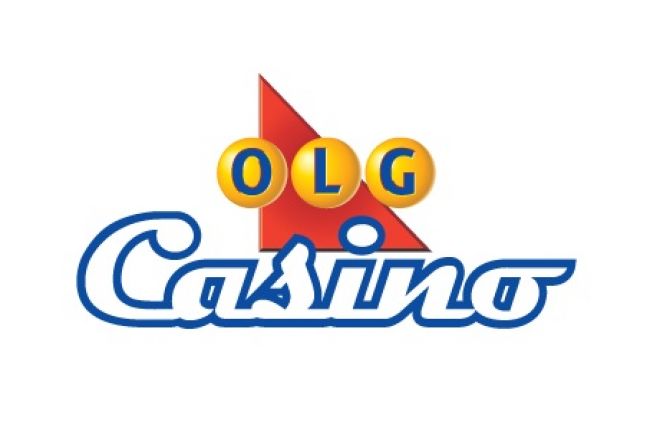 Out of the 10 casinos in Ontario, there are currently only three poker rooms that offer No-limit Hold'em. Other casinos only offer Fixed-limit Hold'em and Omaha in their live poker rooms in order to follow provincial regulations stating a maximum of $100 for bets being placed at those casinos.
Some casinos within Ontario are considered "resort casinos" which offer more gaming options along with higher wagering limits. This distinction allows those casinos to hold No-limit Hold'em cash games, while non-"resort casinos" are forced to abide by the provincial betting restrictions. With the most popular style of poker being No-limit Hold'em, PokerNews Canada has investigated other variations of the game that would still fit within the regulations enforced by the Ontario Lottery and Gaming Corporation (OLG).
One possibility is a $2-$100 Spread-limit or $5-$100 Spread-limit game. There are some casinos that have been licensed to run a $5-$100 Spread-limit game, but it has not been promoted well and a large percentage of the player pool doesn't know it even exists.
$2-$100 Spread-limit is essentially a $1/$2 No-limit Hold'em game, but with a maximum bet of $100 on each street. A $5-$100 Spread-limit game would have a small blind of $2, a big blind of $5, and a maximum bet of $100 on each street. These types of games allow for No-limit Hold'em to be played, but abides by the Ontario laws restricting the maximum bet to $100 on table games. It plays somewhat different than normal No-limit Hold'em, but still allows the same excitement and strategies of No-limit Hold'em that is more broadly known.
Another variation that has been showing up in card rooms across the US that are restricted by similar betting-limit stipulations are Survivor tournaments (or Timed No-limit tournaments). Survivor tournaments require a buy-in and administration fee while running for a predetermined amount of time. It is sold to players as a tournament but is essentially a No-limit Hold'em cash game that ends at a certain time and forces players to cash out. The game starts when a minimum of one full table of players are ready, and ends after a set amount of time (usually two to three hours). The only difference is that, half way through the timed event, seats are re-drawn and blinds are raised. Players who are registered and are felted before the end of the time limit are able to rebuy for the same amount but pay a fraction of the admin fee. Since it has the distinction of being a tournament, players cannot leave before the time limit is reached and will be blinded out if they decide to leave the table.
For example, a three-hour long $300 Survivor tournament carries a $30 admin fee. Players who are felted would be able to rebuy for $300 and a $10 admin fee. All players receive $300 in tournament chips and blinds start at $1 for the small blind and $2 for the big blind. After an hour and a half of play, the clock is stopped, seats are redrawn, and the blinds increase to $2/$2. This still allows for the a lot of play in relation to stack size with the minimum average stack being 150 big blinds, but increases action enough for it to act like a tournament. At the end of the time limit, players cash out what is in their stack.
Canterbury Park in Shakopee, Minnesota has been running Survivor tournaments at their location with good feedback from their players. "Survival tournaments have been successful in bringing a highly desirable and widely played style of poker to our customers. Offering this game benefits our existing players who appreciate the diversity of games offered, but also has the potential to acquire new customers that desire to play No-limit Hold'em due to the popularity of NLHE tournaments on television," says Michael Croft, Assistant Shift Manager at Canterbury Park.
With OLG and charity casinos having stipulations about maximum bets, Survival tournaments could help customers play within their limit. Croft states that even though the buy-in, duration, and blinds all may vary, the tournament is over after time has elapsed. This allows games to not get too big or too deep. "It allows a player to have peace of mind that their entire stack is not at risk," says Croft. Survivor tournaments have the ability to limit the amount a person can spend on playing, similar to a multi-table tournament. Since all players buy in with the same amount, they all begin with the same chips and nobody can sit down with a short stack or super deep stack.
When asked if Survivor tournaments have the ability to draw more recreational players to their card room, Croft replied: "Survivals appeal to those players who prefer to play multi-table tournaments and NLHE. These games may extend the play of the tournament player and acquire new players that prefer this style of poker. Also, we offer big buy-in Survivals that appeal to the bigger player who may not get excited to play Limit Hold'em. In this regard, we have been successful in drawing players into our casino that simply wouldn't play in our Limit games."
Spread-limit cash games and Survivor tournaments offer professional and recreational players a safe way to play No-limit Hold'em within the rules of OLG and charity casinos. If you play poker in Ontario and would like to see these types of games played in a casino that currently cannot offer No-limit Hold'em, please contact the poker room manager and spread the word about these exciting variations.
Get all the latest PokerNews Canada updates on your social media outlets. Follow us on Twitter and like us on Facebook!