Poker Room Review: Cascades Casino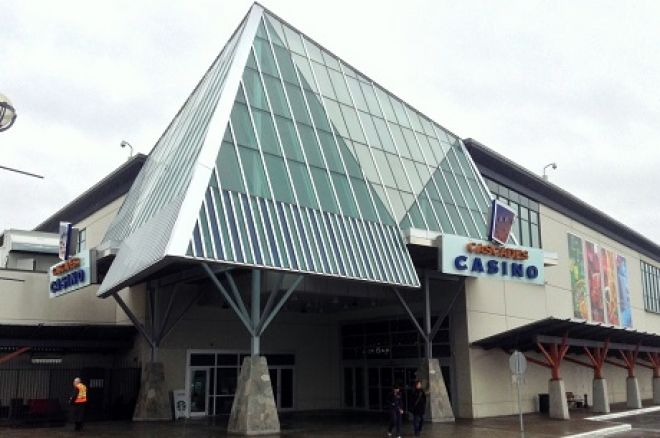 Location: Cascades Casino – Langley, BC
Tables: 8
Hours: 24 hours
WiFi: Yes, for existing Shaw customers
Just 45 minutes from Vancouver is the small city of Langley, BC. It's a fairly unremarkable place – roads perpetually clogged with commuters and crowded by oversized signs plastered with the names of a generic collection of box stores. Some of its older and narrower streets still maintain some of the charm from when Langley was a small town, but most of it has been transformed into ordinary, North-American suburbia.
Fraser Highway seems to mark the line of transition from town to city – old to new. And it is on that division that you can find Cascades Casino. Taking its name from the mountain range visible in the distance on clear days, Cascades is owned by Gateway Casinos. Gateway also owns two other properties in the Greater Vancouver area: Grand Villa Casino in Burnaby and Starlight Casino in New Westminster.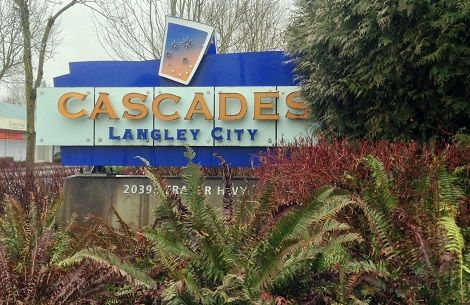 The poker room, moved into a new addition in 2009, is found deep in a corner of the casino which can only be reached by winding past the table games and through corridors of slot machines. The room is bright, modern, and clean. And they kindly provide a cashier cage at the back of the poker room so players don't have to carry racks of chips through the casino.
Cascades has friendly and helpful staff that will get you seated at one of their cash tables or registered for one of their daily tournaments. Their schedule includes the usual mix of freeze outs, rebuys, and bounty tournaments with buy-ins from just $15 to $50. There is usually $2/$4 Fixed-limit and $1/$3 No-limit cash games available, and there is often a $2/$5 No-limit table during their busier times. Other games are available if enough people express interest. The Bad Beat Jackpot is pooled between the three Gateway properties – Cascades, Grand Villa, and Starlight – so the prize pool climbs quicker than most poker rooms.
Like most small casinos, the Cascades poker room is often filled by a loyal group of regular players. These players and the staff know each other by name and exchange jokes and jabs. The regulars are a mix of decent players and really passive players. Despite their regularity in the poker room, there is no need to feel intimidated by most of the opposition here.
Besides the cash games and the daily tournaments, there is not much else happening in this poker room. Cascades was running a six-month tournament leaderboard with a freeroll offered at the end, but has recently opted out. They also have been the host of the Women's Poker Classic for the last few years, but the event will not run in 2014 due to planned renovations to the casino. They don't host any other major tournaments or series throughout the year.
Stop by Cascades Casino's poker room for soft poker in a recently renovated poker room. The game is friendly and very local-based. During off-peak hours, you may want to call ahead for availability as the room can be quite slow.
Good luck on the tables!