Poker Room Review: Fraser Downs Racetrack and Casino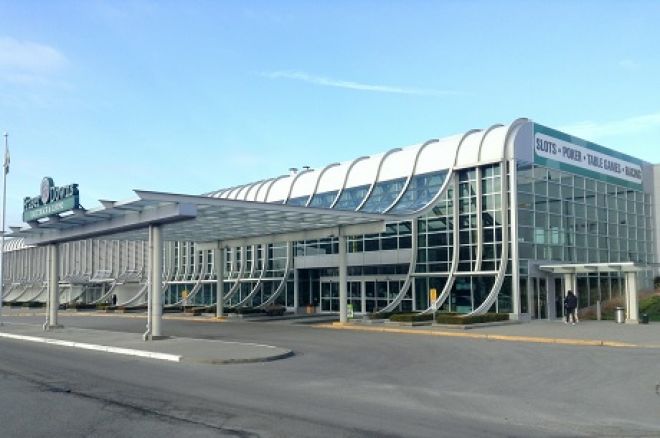 Location: Fraser Downs Racetrack and Casino – Surrey, BC
Tables: 12
Hours: 24 hours Friday to Sunday, 9 a.m. to 4 p.m. Monday to Thursday
WiFi: Yes
Surrey, BC claims to be one of the fastest growing cities in the country. Wedged between Delta and Langley, and pressing against the southern banks of the Fraser River, Surrey is known as the landing pad for many of the immigrants arriving in nearby Vancouver.
In the Cloverdale area of Surrey, along 176th Street, sits Fraser Downs. The horse-racing track was first opened in 1976 as Cloverdale Raceway, and was renovated and renamed to Fraser Downs in 1996. A large grandstand faces the dirt oval, and underneath the backside of that grandstand is the Fraser Downs poker room.
A separate entrance allows you to directly enter the poker room, a refreshing change from the usual strategic winding path through slot machines and table games. In fact, the poker room, its in-house bar, cashier, and washrooms are all entirely separate from the casino.
The poker room at Fraser Downs is not what you would call a classy place compared to other rooms in the Vancouver area. Its low ceilings and unexciting decor resembles a bingo hall more than a poker room. The tables are of a lower quality with thin rails and the table-side beverage carts are of the faux vinyl-wood variety that were common several decades ago.
However, what the room lacks in glamour it makes up for by offering better poker games than most casinos. They run tournaments twice or three times daily except Monday and Tuesday, and have buy-ins between $40 and $80. They start players off with bigger stacks on average and also have longer blind structures, making for much more playable tournaments.
Fraser Downs also runs a leaderboard for their tournaments. Players earn points in every tournament towards monthly, quarterly, and yearly totals to gain entries into freeroll tournaments, win cash prizes, and compete for the Player of the Year award. These features are great for a poker room and build a strong community of regular players.
Fraser Downs offers a wider range of cash games than most poker rooms. Besides the usual $1/$3 and $2/$5 No-limit and $2/$4 Fixed-limit, they also run tables of Pot-limit Omaha, Omaha High/Low, and Mixed Game on certain days of the week.
Fraser Downs is owned by Great Canadian Gaming Corporation, and shares its Bad Beat Jackpot with their other Vancouver-area poker rooms at River Rock Casino Resort and Hard Rock Casino Vancouver. This makes for a fast-climbing prize pool so you can take the best bad beat of your life.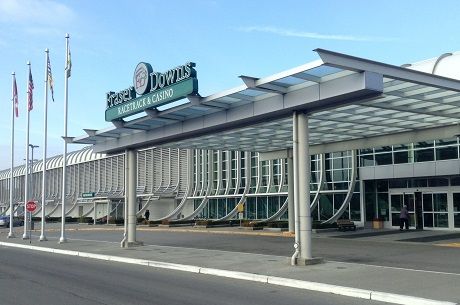 This poker room succeeds by offering poker the way poker players want it, and enjoys a strong base of regulars as a result. The staff take real interest in each player and make newcomers feel cared for. If you want to play on a weekday, you are likely to find yourself facing a table where everyone knows each other and the dealer by name except you. They are all friendly and welcoming, but they are likely more difficult to play than the weekend crowd.
For more variety and better-structured poker games than most other poker rooms in the area, Fraser Downs Racetrack and Casino is a great place to play. Just don't expect the lights and glamour that you find at most other Vancouver casinos.