Full Tilt Poker Repayments Begin Hitting U.S. Bank Accounts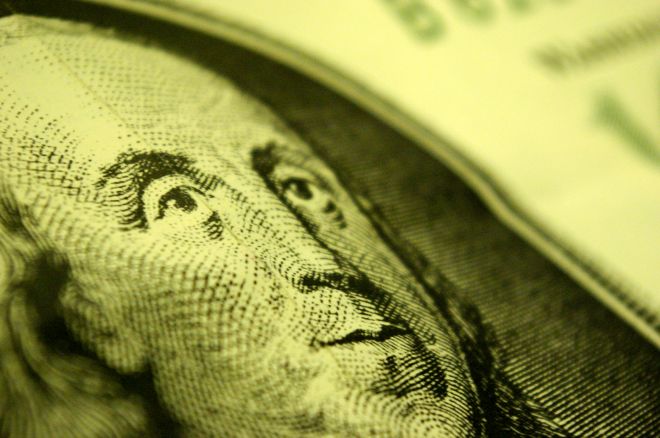 The wait is finally over. Exactly 1,054 days after the Department of Justice froze the Full Tilt Poker accounts of thousands of U.S. players on Black Friday, refunds have begun hitting bank accounts in the form of Automated Clearing House (ACH) deposits.
PokerNews has confirmed that many players (including this author) have a pending transaction showing up in their online bank statement. The ACH deposit is labeled as "DOJ Poker Stars Pokerpay," reminding people of the deal that allowed PokerStars to acquire the assets of Full Tilt Poker and repay more than $343 million owed to customers.

Last month, the DOJ approved the disbursement of approximately $82 million to around 30,000 players in the U.S. who applied for a remission claim. The first wave of payments began early Friday morning in the States.
Many jubilated players are calling today "Green Friday."
Full tilt money had arrived, that long saga is finally over, we goin to sizzler

— Michael Bena (@benza13)
After almost 3 whole years I have finally got my funds from Full Tilt Poker. So there's only one more question. Red or black? Lol #poker

— Brady Austin (@bradyaustin)
The PokerNews Podcast crew recently chatted with Blair Hinkle, who had close to $1 million frozen in his Full Tilt Poker account. Listen to the full podcast here.
While thousands are expected to receive their refunds on Friday, many will be forced to wait until the next round of payments sanctioned by the Garden City Group (GCG). The deadline to submit a petition was November 16th, 2013, but the GCG allowed for late submissions (while offering no guarantee that they would be accepted). In addition, many players found errors in their FTP balances and filed a dispute with the GCG. Those claims, as well as those filed by Full Tilt Poker affiliates, are still under review.
Get all the latest PokerNews Canada updates on your social media outlets. Follow us on Twitter and like us on Facebook!
Photo courtesy of SXC.hu.