partypoker Weekly: What are the Top 10 Lies in Poker?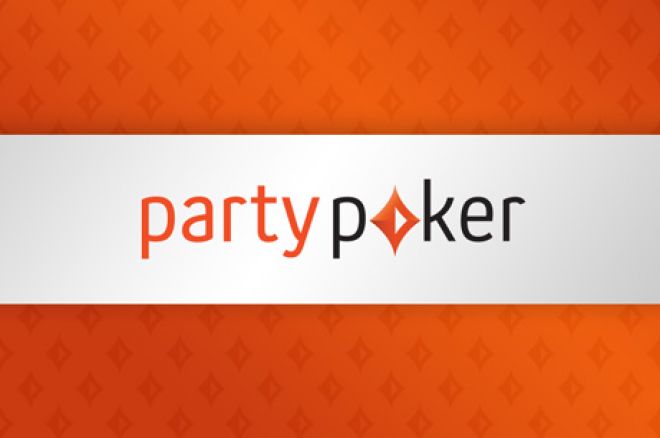 Partypoker's Top Ten Poker Lies
Lying about your hand, stealing your opponent's blinds, and bluffing your way into a big pot are all part of poker. Very often, you shouldn't believe a word that comes out of a poker player's mouth, especially while competing on the felts.
Partypoker blogger Lee Davy reached out to the top players in the poker community to compile his list of the top ten poker lies out there. While we aren't going to share all the lies with you, some of the more obvious lies are about poker players being less than truthful about their bustout hands, letting your opponents know you had them beat when in fact you were bluffing, and wishing your opponents good luck when this is the farthest thing from you mind.
You can read about all 10 of partypoker's top poker lies on the partypoker blog.
Online Poker Legend Chris "Therealmoorm" Moorman Wins the Sunday $200,000 Guaranteed
Winning a Sunday Major on partypoker is always newsworthy and something special. This weekend's $200,000 Guaranteed was the most newsworthy in recent memory as online poker superstar Chris Moorman, also known as "Therealmoorm" on partypoker, won the tournament for $27,400, adding to the $10 million-plus in career online poker tournament cashes.
No one is more experienced at winning poker tournaments than Moorman, especially when starting the final table with a huge stack. With Moorman joining the final table second in chips, it is little surprise to anyone that he was able to seal the deal with another impressive win.
Whether you want to become the next poker legend or are ready among the top poker players out there, the Sunday $200,000 Guaranteed tournament is a must-play event each and every week. If the $215 buy-in for this tournament is too high for your tastes, there are plenty of satellites available for a chance to play cheaper. You should also check out all of the other 12 exciting Sunday major tournaments at partypoker where you can follow the footsteps of poker legends like Chris Moorman.
Head to the partypoker blog to read more on Chris "Therealmoorm" Moorman's epic win.
Download partypoker through PokerNews.
Win Prizes in the Sit-and-Go Challenge
From Feb. 3 through Feb. 16 you can win up to 3 mystery prizes per day just by playing your favorite sit-and-gos on partypoker. The prizes vary from step tickets, tournament tickets, cash-out restricted bonuses, and tournament money.
Getting your hands on one to three prizes per day is quite simple. or each day you earn 10 party points playing sit-and-gos, you will be awarded one card which you can reveal for a random prize. Earn 20 points in a day, and you will earn two cards. If you play
enough to earn 50 points, you will win the maximum of three random prizes.
You should be constantly be checking your account for new cards as they expire within 12 hours of being issued. Head to partypoker's Sit-and-Go Challenge page for all the terms and conditions of this promotion.
Exciting PokerNews-exclusive partypoker Promotions
PokerNews and partypoker have come together to bring you four exciting ways to boost your bankroll and potentially add a brand new iPhone 5S to your pocket as well. If you already have a partypoker account through PokerNews and have made at least one deposit, you are already eligible for these value-added promotions. If you do not already have an account, now is the perfect time to do so since signing up to partypoker through PokerNews and making a minimum deposit will allow you to join in on the action.
How does a free $10 sound to you? Well, this is just another reason to download partypoker through PokerNews since you can help yourself to $10 in free tournament money without making a deposit.
Get all the latest PokerNews Canada updates on your social media outlets. Follow us on Twitter and like us on Facebook!