Poker Room Review: Cash Casino Calgary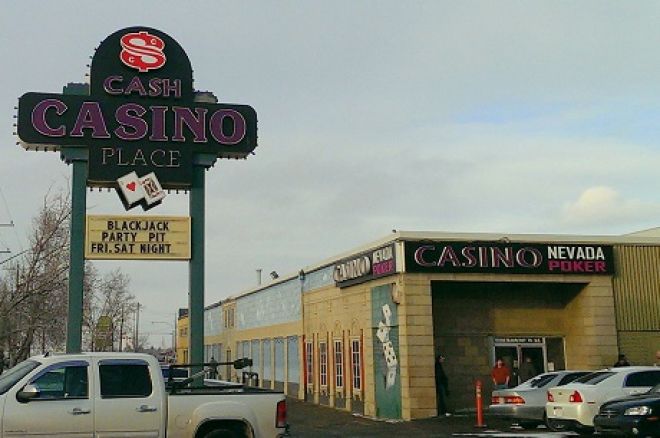 Location: Cash Casino Calgary - Calgary, Alberta
Tables: 9
Hours: 24 hours
WiFi: Yes, password protected
As you come upon Calgary, Alberta's Cash Casino driving north on Blackfoot Trail, your first impression is that it's relatively small and a bit dingy. But it's not a small as you first assume. The casino opens up once you enter the main doors which is seemingly bigger on the inside. It's not until you go around back and see the massive parking lot and rear of the warehouse-like building that you start to appreciate the true size of Cash Casino.
Inside, slots and table games are spread throughout several expansive rooms, all organized around a central cafeteria and sit-down bar area. It has a very casual atmosphere that feels homey and comfortable despite the vast warehouse space, with tables and chairs scattered throughout the casino floor for guests to enjoy their food or watch one of the many TV screens around the casino.
Unlike most slot-machine-filled casinos, the noise levels are very low. Albertan poker player Jennifer Pratt commented on how surprisingly quiet it was, even sitting right next to a row of video slots.
The poker room at Cash Casino is further separated from the main casino floor. With a separate entrance off the front parking lot, the poker room is well insulated, even from the modest noise of the main casino floor, making it a comfortable environment to tank on a river bet. The somewhat dated decor does little to detract from the general feeling of the room. Little extras such as complimentary buffets during major series add appeal for players.
Pratt played a low buy-in event at the end of a weekend series at Cash. She agreed the mood was fun and lively with a solid group of players complimenting competent staff. "Well the lunch platter thing was nice ... they did make an effort to take care of the players," Pratt said.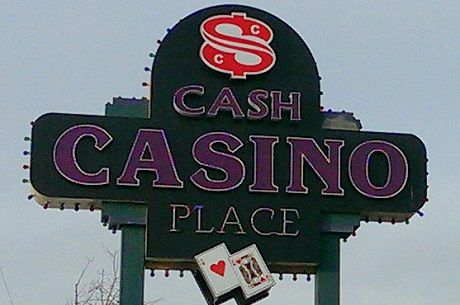 Tournament structures favour extended play. The room chooses to avoid antes during tournaments. Poker manager Wilson Liau also noted that Cash Casino has the "lowest juice in Calgary."
Cash has a very full tournament schedule, running a daily poker league with three starts each weekday. In addition, there are regular $160 tournaments every Sunday, and they run special events including a pairs and a deep stack tournament on Saturday. While they are primarily tournament focused, Cash Casino also offers regular cash tables with bonuses for extended play like free food and drink vouchers. Adding value to tournament play through innovative leagues and to cash games through payout bonuses make Cash Casino poker room a busy and comfortable place for poker in Calgary.