World's First Poker-Based Comic Book Debuts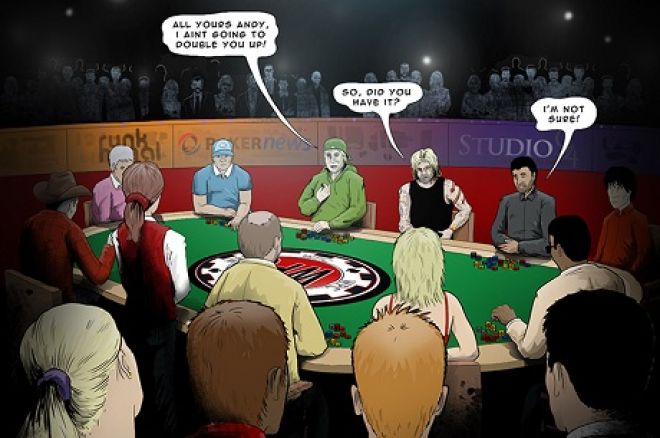 The first issue of Final Nine has been made available for free online. This comic book series, the first ever to revolve around poker, is written by Anish Patel and illustrated by Calvin Innes and can be read at www.final9comic.com.
As the title suggests, Final Nine follows the stories of nine players as they enter the final table of a major tournament in Las Vegas that is played in November. Sounds a bit familiar, right?
The real life parallel is carried through to the characters as well. Issue #1 introduces us to a Brunson-like old school cowboy player named Bob Hootman who makes it into the final nine of what may be the last major tournament of his long career. And it seems inevitable that Joe Stapleton's look-alike in the comic's commentator booth will start spewing bad puns. We will learn more about the rest of the characters in future issues.
Kristy Arnett spoke to Anish Patel for PokerNews several months back and Patel explained that the nine characters include two women, a mix of online players and cash players, and long-time pros alongside new rising stars in a very realistic combination of personalities. The comic series will be about the tournament, the unique playing styles of each player, poker in general, and the backgrounds of each character and how they got to this big moment under the bright Vegas lights. The Final Nine title image includes a poker chip splattered with blood accompanied by the tag line "nine will become one ... one way or another!" which suggests that things might take a violent and dramatic twist in this comic series.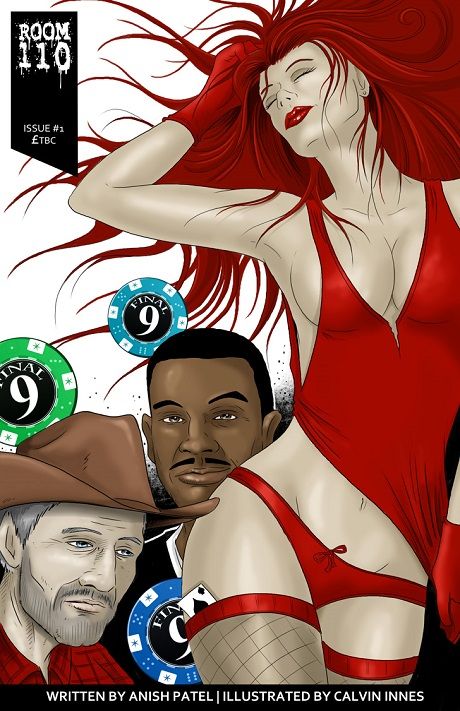 The idea is really quite brilliant. The entertaining content attracts readers, and where there are readers there are interested advertisers. In Issue #1 you will find a few banner ads on the bottoms of pages and full-page ads mixed into the comic. But advertisers can also be written into the story, which is shown by the PokerNews branding in the artwork. It will be interesting to see if the World Series of Poker might like to have this tournament take their name, since it is already highly suggestive of their Main Event. Or maybe someone like partypoker might like to patch the fictional winning player for a price. If the series attracts a large following, there is only imagination that can limit how the comic might be shaped by the industry.
Read Issue #1 for free and let us know what you think about the world's first poker-based comic book series. Are you excited for the next installment?
Get all the latest PokerNews Canada updates on your social media outlets. Follow us on Twitter and like us on Facebook!