Hey America, Here are 5 Reasons You Should be Playing Poker in Canada!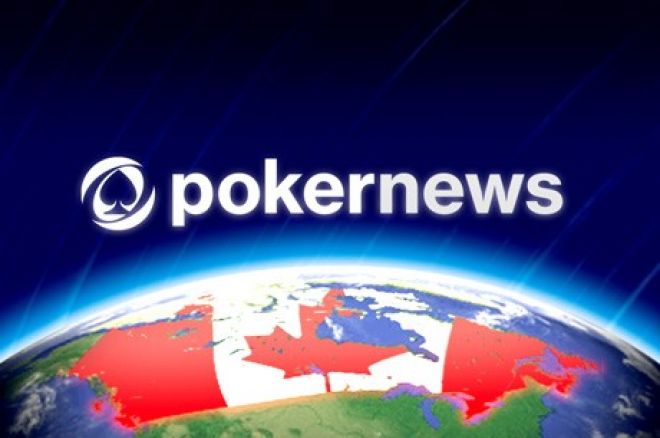 Tournament poker is thriving in Canada. Seemingly every other week we're announcing a great series being hosted at one of the many poker rooms across our country. Between Canadian Poker Tour, World Poker Tour, World Series of Poker Circuit, DeepStacks Poker Tour, and many other local and regional series, there is an exciting event happening most weeks of the year!
Compared to the big events south of the border, of which there are many, Canadian events can offer a lot of extra value for American players. Here are five reasons why we think more Americans should be hopping the border to play some of our events!
We're Closer than you Think
For a player living in the northern states, a Canadian event is probably not very far away. An estimated 75% of Canada's population lives within 100 miles (I'm not even making you do the conversion to metric) of the U.S. border. Vancouver, Niagara Falls, and Montreal are the three cities that host many of our biggest events, and they're all minutes away from the border.
The U.S. Dollar is +EV
Those greasy and green paper bills are worth more than our colourful, windowed, plastic counterparts. Currently, the American dollar is worth over 10% more than the Canadian dollar. Besides the tournament entry fee, the cost of travel, accommodation, and food all get a nice 10% discount when you convert those dollars to Canuck Bucks. I know you number-crunching tournament grinders are calculating your added equity right this moment.
A Tax-Free Winning Spree
Many Canadians have reservations about travelling to the states for tournaments because it is hard to come out ahead after the taxman nabs 30% of your money when you win big. Of course, there are papers and procedures to follow to try to inch your way through all the bureaucracy to get that money back, but it's unlikely you'll get it fully reimbursed, if at all. Americans don't have the same worry when coming to Canada. No portion of your prize money will ever be withheld. You win $30K? You take home $30K!
I.D. Please
What's that? You can't play until you're 21? Come get an early start to your poker career playing Canadian tournaments! You only need to be 19 to play in most provinces and territories. You can play at 18 in Alberta, Manitoba, and Quebec. Maybe you'll be the next Ole Schemion who has made enough money winning poker tournaments to retire on before he was old enough to play in Las Vegas. He recently turned 21, but his $4.3 million in earnings was all earned before he could play in America.
Added Online Equity
If you plan on visiting Canada once in a while, it might be worth the effort to get set up to play online at all those great sites like PokerStars, Full Tilt Poker, and partypoker that Americans used to be able to play on. Canada has a great online gaming climate and you can play unimpeded on your favourite site. It's not something you can put together in a weekend, but with a bit of effort you can be logged back in and playing online in the off-days when you come play a Canadian series.
We hope to see you at a Canadian tournament series soon. One that may be especially worth the trip is the Canadian Poker Tour Spring Showdown at Grey Eagle Casino in Calgary, Alberta. It's running from April 8th to 14th and features six events, including a $1,100 Main Event and a $3,300 High Roller. PokerNews Canada will be on site live-reporting the series. Come say "hi!"
Get all the latest PokerNews Canada updates on your social media outlets. Follow us on Twitter and like us on Facebook!