partypoker Weekly: Ten Funny Poker Tips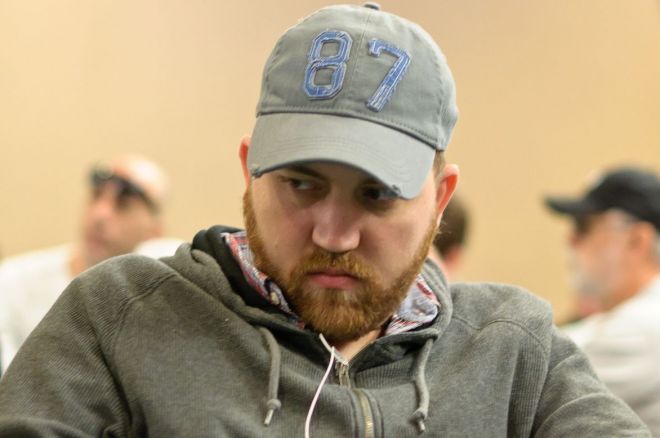 Each week, PokerNews brings you insight into the happenings at partypoker in the partypoker Weekly. Featuring the best promotions and the most popular blog posts, the partypoker Weekly is your one-stop shop for all partypoker related matters.
Ten Funny Poker Tips
If you are like most other poker players, you love tips from the pros and love a good laugh. Partypoker put together a list of 10 pieces of poker advice that should not only give you words of wisdom but also touch your funny bone.
The tips start off with some humorous advice from Travis Williams: "See that watch to your left, [the one with all those diamonds]? The bigger the watch, the bigger your value bet needs to be."
You will need to head to the partypoker blog to read the rest of the amusing poker advice various poker players are providing. Partypoker promises you a good laugh and tips you won't find reading from a book.
Win up to $300 in the Points Hunt
If you want a chance at up to $300 just for playing poker next week, the partypoker Points Hunt is the right promotion for you. This special promotion awards you a special bonus based on how many partypoker Points you can earn while playing fastforward. The higher your targets the more bonus money you can receive.
To get involved in this fun promotion, you first need to opt-in and then set your targets on how many points you think you can earn in at least four of the next seven days.
Earn 10 points in at least 4 days to earn a $15 bonus.
Earn 35 points in at least 4 days to earn a $50 bonus.
Earn 75 points in at least 4 days to earn a $125 bonus.
Earn 150 points in at least 4 days to earn a $300 bonus.
Don't worry if this promotion excites you and you don't have the time to play in it this week since partypoker will be repeating the same promotion next week as well!
Check out the partypoker Points Hunt page for all the details about this great promotion.
Download partypoker through PokerNews Canada.
Laugh with the Pros as They Read Mean Tweets about Themselves
Twitter is a social networking tool, but sometimes Tweets can turn ugly fast. It is good to see that many poker professionals have a good sense of humor about it and laugh off mean comments.
WPT Venice not only showcased a lot of talented players duking it out for the big bucks, but a few "lucky" poker pros including Kara Scott, Sam Trickett, and Jamie Kerstetter read mean tweets about themselves on camera. Some of the reactions are priceless including Kerstetter taking her insult as a compliment.
So check out the partypoker blog to have fun watching some of your favorite poker pros read mean poker Tweets.
Get all the latest PokerNews Canada updates on your social media outlets. Follow us on Twitter and like us on Facebook!