WPT Amateur Poker League: Don't Just Dream It ... Live It!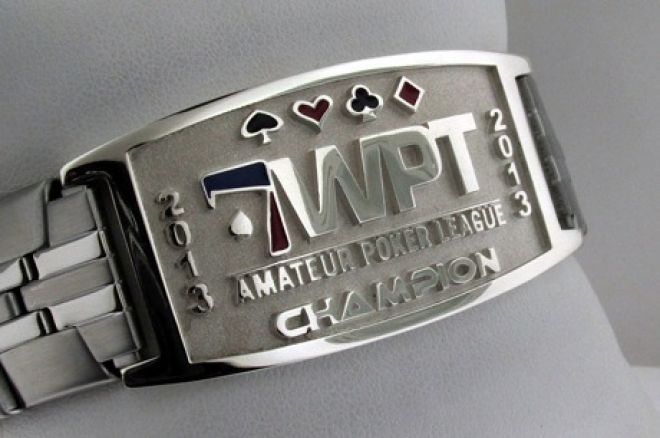 We often lose the main reason why poker is such a great game. Yes, we all love seeing big hands and the crazy all-ins while chasing that big six- or seven-figure pay day, but that's not what the majority of poker players play the game for. They play to escape the realities of their day job, connect with friends, meet new people, and have fun! The World Poker Tour Amateur Poker League (WPTAPL) gives recreational players the opportunity to do just that.
The WPTAPL operates in two different regions: the United States and Canada. These regions are then broken down into sub-categories of state or province, and divided again based on the region. Free tournaments are run out of local pubs which produce a social and friendly environment for players to interact and enjoy the game they love with no risk to their bankroll except a few wobbly pops and their favourite pub eats if they choose to partake.
Players who participate in WPTAPL tournaments throughout the week at local venues earn points based on their finish. The top three finishers on any given night also earn Live Play Credits which gives them a chance to play for prizes through the WPTAPL online software where $350 is up for grabs every week.
The WPTAPL gives players a chance to compete in weekly, monthly, quarterly, and annual opportunities to win cash, vacations, and live tournament buy-ins. The largest event is the annual WPT Amateur Championship where the winner is crowned the annual champion and is awarded a buy-in to WPT events up to $10,000 and trips to events where they join the WPT as a VIP guest. The "Don't Just Dream It ... Live It" prize package sends the winner to the filming of a WPT final table where they receive tours of the set and filming process, meet and greet the hosts (Mike Sexton & Vince Van Patten), hang out with the Royal Flush Girls, and may end up on the final TV episode when it airs.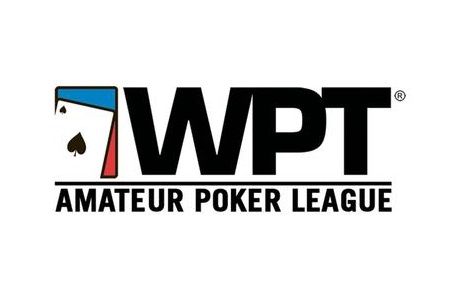 The WPTAPL in Canada also has an annual tournament called the WPTAPL Canadian Nationals where qualifiers from different regions across Canada compete in a live tournament to earn prizes like WPT entries, WPT Poker Boot Camp experiences, trips to the WPTAPL Poker Cruise, TV's, and tablets.
WPTAPL's motto is Don't Just Dream It ... Live it, which is a big attraction for beginners to the game and the bar poker scene. People often see poker played on TV with large buy-ins or cash games where pots are more than they make in a single year and get scared. The WPTAPL gives members a chance to learn the game at no cost, but also to earn great prizes and opportunities to make friends through a great game.
Gary Nakashima, Manager of the Mississauga, Ontario territory, points out that poker is for everyone: "poker is one of the few arenas where physical and professional prowess means nothing. Poker is a great equalizer where those from all walks of life can sit together as equals."
Namir Faraj, Manager of the Burnaby, BC territory, also says that the WPTAPL is a different type of entertainment avenue: "we have singles, couples, and even groups that come out every week to interact, meet new people, and socialize."
Nakashima also states that the WPTAPL is great for novice and advanced players as well. "WPTAPL offers a fantastic way to constantly test and hone your skills while meeting new people. In the world of poker, education often comes with a high price tag. Here, you could meet a best friend, future wife, all while testing different strategies and paying nothing more than the cost of dinner. We offer people the opportunity to test your bluffing skills, learn how to read other players, learn your odds, learn how to be aggressive, and doing it all BEFORE you go put it to the test at the casino."
Nakashima says the "WPT" name also helps in spreading the word. "There's no bigger, more recognizable name in poker than the WPT which gives me an edge over my competition in the bar poker scene. I invested in a license back in the fall of 2010 and have been running it ever since. My League currently hosts tournaments six nights a week at five venues across Mississauga and Brampton and we hope to expand into more venues soon." When asked how he is able to keep attracting new members, Nakashima says, "we receive quite a few members through word of mouth, along with having the association to WPT, people looking to expand their skills check out the website and contact me."
It even creates a great atmosphere for people who are organizing these tournaments. "My favourite story is recurring every week and that is the gathering portion of the game," says Faraj. "When players come in just on time, an hour before, or even before we set up, it makes my day seeing how members anticipate the tournaments. Nothing feels better than to bring like-minded individuals together on a regular basis." Nakashima also agrees that atmosphere is a big attraction to players and organizers. "I see players joking, laughing, and socializing over big hands, won and lost, generally having a great time which is really what our events are all about."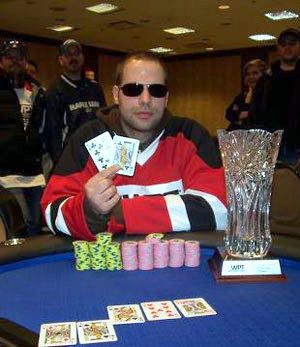 There are also some great stories from people who participate in the WPTAPL who have earned some pretty great experiences and some large pay days, all from playing in these free evening tournaments. Nakashima explains, "we are a close-knit family and I have been proud to see many of our players do well. Joe Dicicco won a special event called the Ambassador Promotion, beating out almost 200 players from across Ontario and won buy-ins to local casino events where he won over $9,000. Mike McCormack took 2nd place in the 2012 WPT Amateur Championships in Las Vegas, winning a package that included a trip for two on the WPTAPL Caribbean Poker Cruise. Daniel Correia, a member from my territory, is the current WPTAPL Canadian Champion. He won a prize package that included a buy-in to the 2013 WPT Montreal Event."
If you are interested in learning the game, know someone that wants to learn the game, or want to hone your skills, check out the WPTAPL at www.wptapl.com and contact someone in your region to get more information ... or just show up!
Get all the latest PokerNews Canada updates on your social media outlets. Follow us on Twitter and like us on Facebook!