World Poker Tour Polls Players About a Potential Shot Clock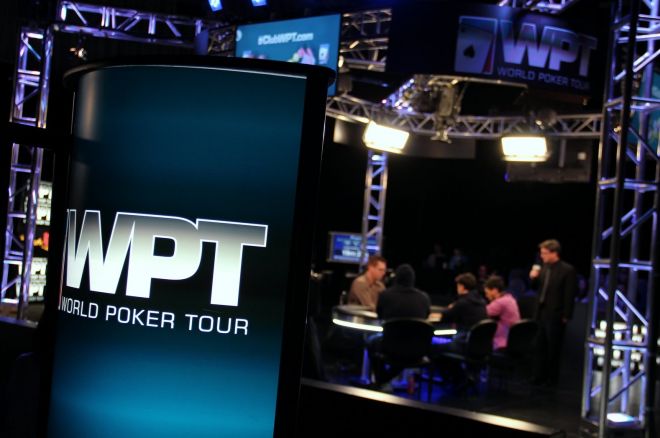 Tired of watching poker players sit in silence for ages before acting? Well, those days may soon come to an end on the World Poker Tour.
At the WPT L.A. Poker Classic Main Event, players were polled about possibly bringing a shot clock to the tour in Season XIII. According to a photo tweeted by Marvin Rettenmaier the shot clock would work like this:
Players will have 30 seconds to act on his or her hand
If a player does not act on his or her hand in 30 seconds, the hand will be declared dead
Each player will be given time buttons that will add an additional 60 seconds to the clock, and time buttons can be used individually or in combination
Players were to answer "yes" or "no," and if they answered yes they were subsequently asked when the shot clock should be used:
In the money
Final three tables
Final table only
Rettenmaier, who is a pro for partypoker, a WPT sponsor, answered no, adding: "Please don't make me get a real job!!!"
"WPT is continuing to explore ways to improve the overall tournament experience," WPT President Adam Pliska told PokerNews. "Mike Sexton, Vince Van Patten, Matt Savage, our tour management director Angelica Hael and myself have considered implementing a shot clock in a limited capacity for some time, but thought player feedback would be helpful in determining if this is one of the initiatives we should try and if so, in what capacity."
Pliska is very pleased with the player feedback, and anticipates further synergy in the future.
"I was really impressed with the amount of participation from the players and the thoughtfulness of the comments we received," Pliska said. "In fact, considering the participation levels to this survey, I anticipate we will be looking for more player feedback like this on other tournament initiatives we will be considering throughout the season. I'm very grateful for this input as we have tried to be far more open to player engagement in shaping the products from the TV show to the tournaments in recent years."
While Rettenmaier is against the proposed shot clock, Daniel Negreanu beats the drum for the opposition. Negreanu has argued in favor of a shot clock dating back to the 2012 World Series of Poker Main Event final table, and is pleased that the WPT is looking for player feedback.
"I think it's an excellent way to get player feedback, and it's an issue worth addressing," Negreanu told PokerNews.
"Kid Poker" also offered some suggestions if the shot clock is indeed implemented.
"I think there should be a button for every level played. So if five levels are played, you get five buttons for the day and they carry over," Negreanu said. "I also think 60 seconds on the river should be the standard."
If any updates surface with regards to the proposed shot clock, PokerNews will have them for you.