Canadians Posing as Poker Players to Cover up Meth Operation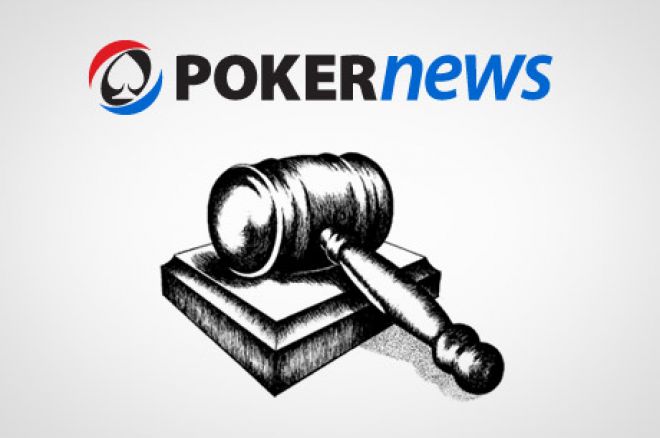 I blame Breaking Bad ... everyone thinks they can make meth now.
As reported by the Herald Sun, in a bizarre story out of Australia, three Canadians apparently posing as poker players as a front for a methamphetamine operation have plead guilty in County Court in Perth. Brian Yuan, Robin Brun, and Edward Estrada were posing as players in a Crown Casino poker tournament when they were arrested at the Melbourne casino in 2012.
The three men went to a rented storage unit at least 20 times in a three-month period and when police searched the unit and the house they were living in, drug-making equipment was found along with the necessary chemicals to make as much as 25 kg of "ice" and 2.5 kg of pure methamphetamine.
The men were arrested at Crown as they were planning to flee the country. Having suspected they were being followed, police listening devices overheard the men trying to figure out if they were being followed by police or rival drug gangs.
In defence of Yuan, Peter Faris, QC claimed his client was very low-level, and that he was targeted by more powerful drug lords because he was trying to pay off his wife's gambling debt. "This is not Tony Mokbel, where you're getting 40 kg of drug produced in a year or something," Perth Now News reported him saying. He told the court of a more senior conspirator who stayed at the Crown Towers and reportedly exchanged as much as $2 million for chips.
County Court Prosecutor Kevin Armstrong presented a different picture however, pointing to police surveillance that showed the men buying acetone from various locations around Melbourne, a key ingredient in meth. That, in addition to the equipment and chemicals found in locations rented by the defendants, was enough for a guilty plea. Sentencing will take place on a future date yet to be set.
Despite the failure of their criminal enterprise, it's probably a good thing they only posed as poker players and didn't actually try to play. Given how easily the police seemed to be able to read them, I can't imagine they'd have gone very deep in the tournament.