World's Oldest Casino Struggles to Find New Management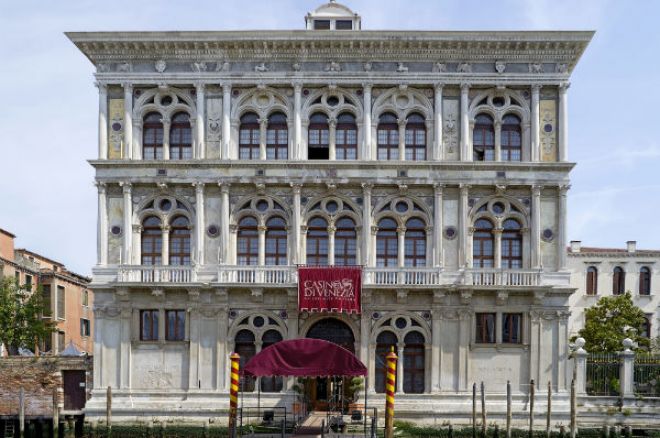 A public tender called by Venice's city council to find a new management for the world's oldest brick-and-mortar casino closed last Friday without a single offer, threatening the future of the room owned by the same council since 1946.
"It seems that the price asked for the 30-year old deal was too high," commented Venice's casino director Vittorio Ravà to local newspaper La Nuova di Venezia e Mestre. According to Ravà, the council's decision to ask investors to commit a sum of around 500 million Euros in 30 years discouraged all the potential tenderers from applying to manage the fascinating structure built in 1638.
"Before the tender started, some said that we were about to give the casino away for a too low price," said Venice's major Giorgio Orsoni to Italy's news agency Agimeg. "Truth is, we all have to realize that we instead asked for a too high price," Orsoni continued.
"Now we have to decide if to try to call for a new public tender or start some new private negotiations. What is sure, however, is that we need private investments to avoid significant cuts in the casino workforce and a considerable restructuring of the casino's operations," Venice's major said.
According to the terms of the public tender, in order to manage the prestigious Ca' Vendramin Calergi casino and the modern Ca' Noghera one, investors would have had to guarantee a down payment of about €140 million and a subsequent investment of at least €308 million to be paid throughout the 30-year contract. Also, the honour of managing both of Venice's casinos came with a yearly €16 million gambling tax to be paid to the state.
As if this wasn't enough, Italy's infamous bureaucracy managed to complicate things by adding to the numbers above the fact that, starting from the seventh year of activities, the new management should have also paid a special tax of (at least) 5% on the Gross Gaming Revenue (GGR) exceeding 140 million Euros.
"The game is not over yet, and I am confident that we will find a solution for the casino," mayor Orsoni said, explaining also how the poor result of the public tender might help starting some new talks with companies potentially interested in managing the casino – should a considerable "discount" be possible.
"We are open to start a roundtable with Venice city council and the current management of the casino," wrote the Slovenian gambling group Casino Hit in a note sent to the media. "We are open to discussing whether there is a possibility to find a way to meet the interests of all the parties involved."
Casino Hit, which already manages the brick-and-mortar rooms in Portorose and Nova Goriça, Slovenia, specified that it would be ready to take over Venice casinos in case of more convenient financial terms.
"The Group has put together a pool of investors, and some of them expressed concerns about the financial sustainability of the investment asked so far, as they consider it to be too high for the current dynamics of international gambling markets. Therefore, we are open to open a roundtable with authorities and discuss about the management of the casinos together with Venice's city council."
Photo courtesy of WikiMedia.org
Get all the latest PokerNews Canada updates on your social media outlets. Follow us on Twitter and like us on Facebook!