BlogNews Weekly: PokerStars Introduces Phased Tournaments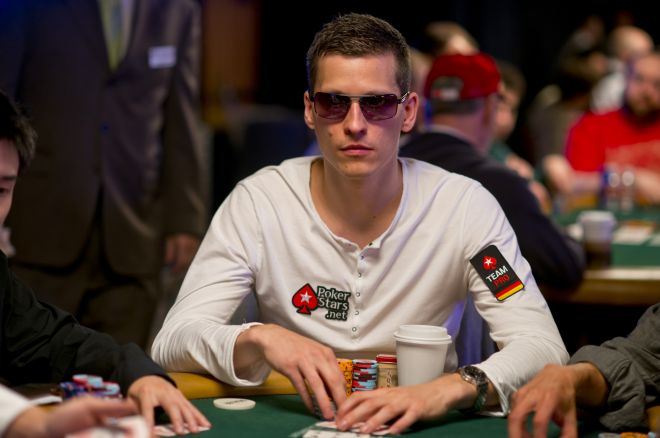 Each week, PokerNews brings you insight into the happenings at some of the major poker sites. Featuring the most popular blog posts, BlogNews Weekly is your one-stop shop for all your poker blog highlights.
In this week's BlogNews report, we bring you the highlights from PokerStars, Full Tilt Poker, and 888poker blogs from last week.
Introducing PokerStars Phased Tourneys
Pokerstars announced on their blog the introduction of new Phased Tournaments. The blog entry is titled "Don't be fazed by the new Pokerstars Phased Tourneys" — so don't worry, there is nothing to fear here.
PokerStars' Phased Tournaments are flighted tournaments where there are multiple Day 1s that can qualify you to a Day 2 with whatever stack is accumulated. These are similar to flighted tournaments that are available on Full Tilt Poker and also on the live poker circuit.
In the initial rollout, Phase 1 tournaments only cost $11 and run three times a day on Monday through Saturday at 10:25 ET, 13:25 ET, and 19:25 ET. Each Phase 1 tournament has a 5,000-chip starting stack and a fast structure with eight-minute blinds.
Just make it through 11 levels of gameplay or only about an hour and a half of playing time to bring your ending stack to the Phase 2 tournament at 12:25 ET on Sunday.
Head to the PokerStars blog to read more about Phased tournaments.
Download PokerStars through PokerNews Canada.
Sebastian "taktloss47" Ruthenberg Hauls Down $251K in the Nosebleeds at Full Tilt Poker
It might be time to diversify your poker portfolio if you are a No-limit Hold'em specialist. Lately on Full Tilt Poker, the biggest money at the nosebleed games are in mixed variants or games like 2-7 triple draw.
Sebatstian "taktloss47" Ruthenberg drove this point home when yesterday he was the biggest winner in the nosebleed games adding $251,000 to his bankroll playing 2-7 triple draw.
Ruthenberg's profit came in about 85 minutes at a $2,000/$4,000 table against Alex "PostflopAction" Kostritsyn, Alex "Alexonmoon" Luneau, "punting-peddler", and Gus Hansen.
Yesterday's silver medal went to Viktor "Isildur1″ Blom, who won $102,500 in the nosebleed games. The Full Tilt Poker blog reported Blom's day didn't start of well as he lost $144,000 in two hours playing against Kostritsyn, Phil "Polarizing" Ivey, "thecortster", Hansen, and "Trueteller".
Check out the Full Tilt Poker blog to read more about yesterday's high stakes action.
Download Full Tilt Poker through PokerNews Canada.
Describing Your First Poker Tournament
888Poker has a unique blog structure where you don't have to be one of the most famous poker players in the world to get your name in print. If you have something you would like to share with the world, we recommend blogging about it there, and who knows, you might appear in the next BlogNews Weekly here at PokerNews.
Do you remember your first major live poker tournament? Just about everyone does, because no matter if you went deep or left the felt early, the first tournament is memorable.
Not too many poker players can top the story of amateur poker player "P18ULL" (known as Paul to his friends) reported on the 888poker blog in an entry titled "All The Presidents Men & A Queen on the River." His story takes us back to 2006 while on vacation with his wife in Cancun, Mexico, an unexpected visitor shows up on shore. United States President George W. Bush shocked many vacationers calmly arriving before being ushered to his hotel by the Secret Service.
During this time, Paul received a call from a friend about the Irish Open in Dublin. Paul's wife encouraged his impulsiveness and they flew to the other side of the ocean for Paul to experience his first major poker tournament. And yes, also for his wife to taste a Guinness or two.
Paul's adventures on the live felt did not last very long. In fact, he didn't make it out of the first hand, as he lost his tournament life when a queen hit the river and paired the board counterfeiting his big-slick straight to his opponent's full house. Yet, Paul did have a good experience and has no regrets.
Read more on the 888poker blog about Paul's first major poker tournament.
Download 888poker through PokerNews Canada.
Get all the latest PokerNews Canada updates on your social media outlets. Follow us on Twitter and like us on Facebook!