New Policy at WSOP Requires Non-U.S. Players to Show Two Forms of Identification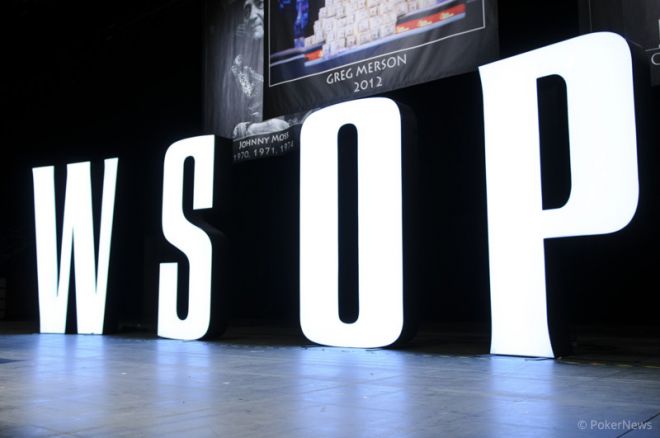 Canadians, take note: a brand new policy at this year's World Series of Poker in Las Vegas will require all players from outside of the United States to provide two forms of identification when registering for a tournament.
In years past, all non-U.S. participants were required to show only one identification form, such as a passport, foreign government-issued driver's license, or alien registration card. In 2014, however, rest-of-world players will be required to provide two ID forms, including one that verifies a proof of residency, such as a utility bill.
The news, which came only days before the start of the annual tournament series, was announced via Twitter on Thursday and caused a sudden jolt of panic within the poker community.
Attn non-US WSOP players: You'll want a 2nd form of ID besides passport to reg for events. Need ID proving your residency/current address.

— WSOP (@wsop)
[email protected] really gave everyone enough warning on this huh?

— Pratyush (@pratyushbuddiga)
@pratyushbuddiga @wsop I've already left Vancouver and won't be back... Gotta be tons of people in my situation.

— Jonas Mackoff (@donut604)
@wsop i don't have ID with adress on it at the moment? What am I suppose to do?

— Jason Duval (@bebe_chien)
The rule will impact a large percentage of poker players around the globe. According to the WSOP, 2013 was a banner year for non-Americans, who won 33.9 percent (21) of the bracelets, represented 27 percent (2,282) of cashes, and accounted for 30.4 percent ($60,728,671) of all money won.
The new policy will also affect the WSOP's real-money online poker site in Nevada. Bill Rini, Head of Poker at WSOP.com, confirmed during a discussion with reporter Remko Rinkema that all non-U.S. players must provide two forms of identification, including a proof of residency, in order to play on the site.
UPDATE (5/23 at 5:15 ET): WSOP Executive Director Ty Stewart issued the following statement to PokerNews regarding the international player policy:
"There is serious misinformation being shared. International players are requested, not required to bring a second form of identification to validate their address. This will save time (in past players were asked to verbally provide said address — at times difficult and lengthy given various languages spoken) and avoid need for follow-up paperwork. Of note, the request to validate an address is no different for domestic players than international players — it is simply that most U.S. players have drivers licenses with an address while most passports and international licenses do not. A domestic player showing a passport will similarly be asked to confirm a physical address.
"This policy is a result of federal requirements for licensed casinos to use all reasonable efforts to obtain a permanent address of its customers, not an 11th hour shift by the WSOP. Rest assured we understand and embrace this is the 'World' Series of Poker and no player will be denied entry on basis of inability to provide this secondary form of ID inclusive of address. The WSOP just happens to be a large machine and players cooperation to bring something that includes an address (utility/credit card bill, bank statement, etc) can make the experience smoother and more efficient for all. We look forward to seeing EVERYONE who dreams of poker greatness at the WSOP this summer."
Get all the latest PokerNews Canada updates on your social media outlets. Follow us on Twitter and like us on Facebook!