Vladimir "shabalinvlad" Shabalin is Third Player to Ever Accumulate 10 Million VPPs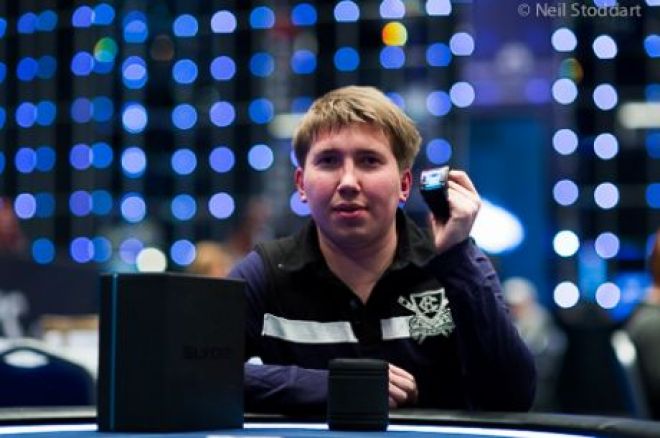 There are few different ways for you to get a name in online poker. You can either join the nosebleed cash-game scene to grind for glory (and millions too, if you are good at that), or you can try to ship as many online multi-table tournaments, as you can to get your nickname noticed by the community.
If none of these two suit you, all you have left is probably to play as much as you can until you will have earned so many player points that you won't be able to remember how many Porsches those are worth anymore.
For how unreal this last option can sound to you, it is exactly what Russia's 26-years old grinder Vladimir "shabalinvlad" Shabalin went for, becoming the third player in history to ever accumulate over 10 million VIP Player Points (VPPs) on PokerStars.
Before Shabalin, this remarkable result has been reached only by the Vancouver-based American George "Jorj95" Lind III, and one more player whose identity has not been revealed yet.
"Last year, Shabalin clocked up 4.5 million VPPs playing high-stakes sit-n-gos, which equates to 22.5 million Frequent Player Points (FPPs) or, if you were to cash them in at the VIP store, more than enough to get seven Porsche Cayman S sports cars," wrote PokerStars in a blog post that explained the amazing result reached by the Russian player.
"This year, he's already burned through more than 2 million VPPs, which is enough to get three more luxury cars. It really is mind-blowing stuff, but you wouldn't know it to meet him."
After graduating in psychology, Shabalin decided to make poker his full-time occupation specializing in high-stakes sit-n-gos. "I think that the right approach is to choose one discipline, one type of game," he said. "For me, this kind of game is sit-n-gos."
As for his results at the tables, the image below of Shabalin's graph on SharkScope show losses of about €120,000 after a peak he reached back in September 2012 when he collected winnings for €135,936.
Nevertheless, numbers can be quite misleading here, as what SharkScope does not show is the impressive rakeback Shabalin earned playing all the way to the incredible 10 million VPPs milestone, as the 10 Porsche Cayman S cars waiting for him in PokerStars VIP Store are already worth well over €600,000.
Needless to say, Shabalin is one of the elite in the online poker realm and his feat is an astonishingly accomplishment. Be sure to stay tuned for future updates about the Russia. If the start to 2014 is any indication, Shabalin won't be slowing down any time soon.
Image courtesy of PokerStars Blog
Get all the latest PokerNews Canada updates on your social media outlets. Follow us on Twitter and like us on Facebook!