WPTDeepStacks: "Look to 2015 to be a Big Year for Canada"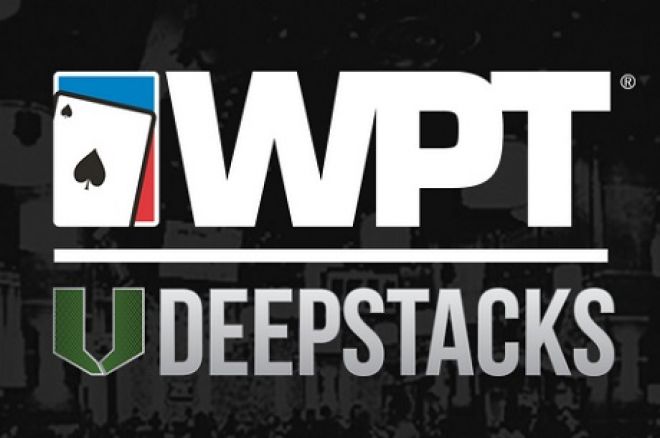 Last week it was announced that World Poker Tour (WPT) and DeepStacks Poker Tour (DSPT) had formed an agreement to create WPTDeepStacks.
This partnership combines the existing DeepStacks tour with WPT's regional events to create a bigger and more exciting mid-major tournament offering to appeal to your average poker player. Not everyone can drop $10,000 on a buy-in, let alone $250,000.
WPTDeepStacks plans to organize series that give the elite tournament experience for a fraction of the buy-in, as has been DSPT's goal since their inception. But now they promise to do even bigger and better things.
With the announcement earlier this year of DSPT coming into Canada for the first time with an event in Calgary, Alberta as well as another series a few hours north in Edmonton, we wanted to know what the new WPTDeepStacks meant for poker in Canada.
We reached out to Chris Torina, founder and CEO of DSPT, to explain the WPTDeepStacks vision for the Canadian market. Besides the name change and the promise of bigger fields, guarantees, and the addition of a WPT World Championship for their Player of the Year, we wanted to know what other tangible differences players will be able to see from WPTDeepStacks.
Torina explained that the partnership will lead to more live streaming capabilities of a high calibre. They also plan to create a quality television product featured around their mid-major events, a bit of an antithesis to the narrow focus TV poker currently has on huge buy-in events.
In trying to get a picture of what their events will look like, it was hard to get a clear description because each series will really cater to each location. Torina explained that the size and composition of each stop on the tour will vary in response to "market, city, and facilities" to provide the best series for the location. The series will range from five to nine events with buy-ins anywhere from under $100 to around the $550 range for side events, with a Main Event of $1,100 to $2,500; any higher than that and you start dealing with a different segment of the player market.
Torina is also very enthusiastic about including plenty of alternative poker variants outside of the standard No-limit Hold'em. Again, this would be in response to each location. For instance, he recognizes that Pot-limit Omaha is incredibly popular in Vancouver, BC and would entertain the idea of even running a secondary large buy-in Main Event for the Omaha players on top of an Omaha side event.
In terms of growth into the Canadian market, this is the first year that DSPT had planned to enter this country even before the WPT partnership. With the ink still fresh on the deal, they are still in planning stages and talking with casinos in many provinces across the country with the intention for 2015 to be a big year for WPTDeepStacks in Canada. Torina suggested that we should keep our ears open for one more stop in Canada this year still, something on the eastern part of the country, but there are no specific details yet. In the coming year or two, they would like to settle in with five to seven stops per year in Canada spread across the nation.
The big question that is burning in Albertans' mind is if the DSPT events already planned for later this year will be WPTDeepStacks. The answer is: no. There were some people who immediately assumed the new relationship meant the Alberta events would become WPT, but there are far too many regulatory hurdles for it to be that easy.
The Alberta Gaming and Liquor Commission (AGLC) is notoriously thorough in their process of allowing gaming providers, and WPT has given up on previous attempts to try to host an event in the province due to all the red tape. DSPT had gone through the lengthy process to become approved already, and going through it again to add WPT to the event couldn't happen in the time frame required. Torina explained that AGLC is not quite ready for the necessary changes yet. It's going to take some negotiation and, possibly, changes to the current regulations, but Torina is hopeful that WPTDeepStacks will be coming to Alberta next year. For 2014, the two Alberta events are strictly DeepStacks Poker Tour stops.
Keep tuned to PokerNews Canada for future developments as WPTDeepStacks emerge in the Canadian poker scene.
Get all the latest PokerNews Canada updates on your social media outlets. Follow us on Twitter and like us on Facebook!