Editorial: Amaya Acquisition Will Bring the End of PokerStars for Canadians?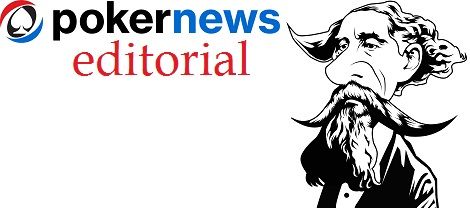 Last week, Amaya Gaming acquired Rational Group for $4.9 billion. You already know this. Everyone interested in poker knows this, and plenty of people with no interest in poker have heard about it too because it's an enormous sum of money changing hands. The deal is expected to be completed in late September, at which point the mostly-beloved PokerStars and Full Tilt Poker will become Canadian-owned.
What is less known is what the acquisition means for Canadians who currently enjoy playing on the two Rational Group poker rooms. When the announcement was made, there was immediately plenty of knee-jerk speculation that PokerStars would be forced to cease operating in Canada.
PokerStars responded quickly to this rumour, and Steve Day, Director of Poker Room Operations for PokerStars, clarified that "there will be no significant impact on the player experience. We still plan to serve all current markets, including Canada" (as posted on Two Plus Two). However, his reassurances were not received with much faith. There is still plenty of panic about the idea that the two largest online poker rooms in the world may have to exit the Canadian market.
The reasoning behind this argument is that Amaya Gaming is a publicly-traded, Canadian corporation (based in Montreal) as opposed to an international, privately-owned company (like Rational Group), and they would need to have much more transparency and be required to abide by Canadian laws, which the old ownership was able to sidestep.
Heydary Hamilton PC is a law firm in Ontario that offers a great overview of the laws that affect online gaming in this country. The laws stipulate that it is a criminal offence "to operate a commercial gaming enterprise," making it decidedly illegal to offer any kind of gambling online. However, the laws were written to regulate the brick-and-mortar gaming industry, making them somewhat subject to interpretation regarding jurisdiction and enforcement, earning the Canadian market the descriptor of "grey." Also, the law not only prohibits a gambling operation, but any activity that facilitates any part of providing a gambling service in any way. This includes much of Amaya Gaming's business as a publicly-traded corporation well before this point, like supplying software, management, and players for online poker rooms and casinos.
Amaya Gaming owns the Ongame Network which connects poker players around the world, including in Canada. More than two dozen poker sites use Ongame Network software for their poker rooms, most notably: partypoker. By my understanding, this line of business would be included within the description of prohibited involvement in gambling activities in this country, yet this publicly-traded company has never faced any legal action.
Similarly, Amaya Gaming owns Chartwell Technology, a Calgary-based company that develops online casino software for customers like Betfair and Bwin.
They also own CryptoLogic, a company that provides online poker and casino-game software that is used by licensees like William Hill and, more recently, Playboy Gaming, an online gaming provider that is also completely managed by Amaya Gaming.
All of this activity has been the business of this publicly-traded, Canadian company for years without any repercussions.
The other half of the reasoning behind the argument that PokerStars is on its way out focuses on the fact that one of Amaya Gaming's customers is EspaceJeaux and PlayNow, the provincially-operated online casino and poker room currently offered in BC, Manitoba, and Quebec, with Ontario and Alberta poised to be the next to enter the business of regulated online gaming. Amaya Gaming supplies online casino games for Loto-Quebec, Manitoba Liquor & Lotteries, and BC Lottery Corporation. The argument is that the provincial lottery corporations won't stand for their game supplier also being in business with a large, unregulated competitor, but Amaya Gaming's relationship with dozens of other online gaming sites has yet to be a point of contention for their relationship with the government site yet; so why now?
My point in all of this is that there is nothing new about the business Amaya Gaming is in just because they have acquired Rational Group. This long-time publicly-traded company has always been involved in supplying and managing online casinos and poker rooms that do not operate with a Canadian license but offer their services to Canadians. Bringing PokerStars and Full Tilt Poker under their roof does not change the nature of their business; it only elevates the scale of their business. If anything happens to online poker in Canada, it won't be because of this acquisition; it'll be because regulators have finally decided to take some action against this grey-area market.
The Canadian Government simply isn't that concerned with stopping this activity. Never has a threatening word been uttered that suggested the government is going to attack the online gaming industry. It would be a lengthy and expensive process, and there is little incentive to do so. Why would they want to? Who would pressure them to suddenly take this action? In fact, now that this once-multi-million-dollar gaming corporation is at the helm of $5 billion dollars worth of assets, the Canadian Government will be happy to be able to collect all that additional corporate tax.
For examples of the Canadian Government being aware of unlawful poker rooms operating in the country and not taking any steps to do anything about it, look no further than Kahnawake Gaming Commission (KGC). As detailed in Heydary Hamilton PC's "Overview of Online Gaming in Canada," the Mohawk reserve of Kahnawake just outside of Montreal has argued that they are a sovereign nation and are able to issue gaming licenses as they see fit. Sites like DuckPoker, Unibet, and the notorious Bovada, among dozens of others, all hold a KGC license and continue to operate and offer their services to Canadians. Despite what KGC asserts, the Canadian Government does not recognize their jurisdiction for online gaming, and it has been ruled in the Supreme Court of Canada that the regulation of gaming is not within the rights of First Nations. However, no action has been taken to stop them since the ruling was made nearly 20 years ago.
In my view, the government's response to online gaming in Canada is an apathetic shrug of the shoulders. This acquisition is not going to see PokerStars and Full Tilt Poker suddenly disappear for Canadians. If these poker rooms ever do get shut out, it will be because of a shift in government attitude, not because of one new (though admittedly massive) operator among many others in the industry in Canada.
And let's not dismiss the words of Steve Day. He didn't state that PokerStars will continue to operate in Canada just to quell the nervous masses for a short while until the rug gets pulled out from under them; I believe he said those words with every confidence that they are true. And I put a lot of faith in the resources PokerStars has at their disposal to decide whether or not their continued existence in Canada is viable.
Now whether or not PokerStars and Full Tilt Poker will be better (or even equally as good) sites under this new management is another topic entirely. But at least they'll continue to be available for Canadian poker players, for better or for worse.
Get all the latest PokerNews Canada updates on your social media outlets. Follow us on Twitter and like us on Facebook!