iBus Media Launches Online Sports Betting Guide BookieSmash: "The Sky Is The Limit"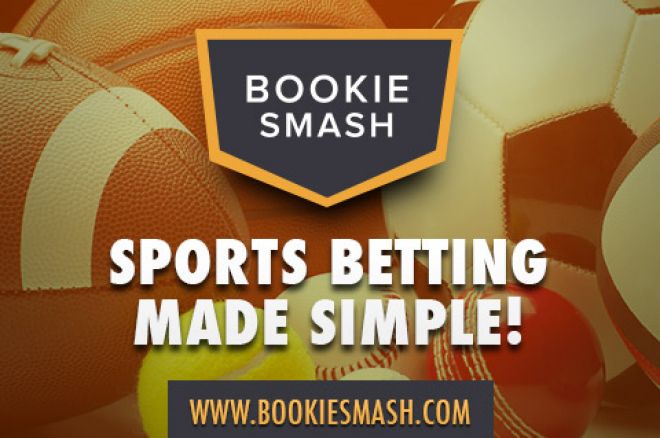 As football fans from all over the world are getting ready for the FIFA football World Cup to kick off, here at PokerNews we are proud to announce the launch of BookieSmash, iBus Media Network's newest online portal dedicated to sports betting.
BookieSmash aims to help sports fans who are too intimidated by the traditional sports betting portals to discover the fun of sports betting and, at the same time, meet also the expectations and need of sophisticated punters looking for useful betting strategy tips, sports news and lucrative promotions.
The website, which is currently still in a Beta phase, is launching today with a focus on football and tennis to give thousands of betters the opportunity to get into some great action betting on the FIFA World Cup and on top tennis events as the ATP Gerry Weber Open and the WTA AEGON Classic currently running in Germany and in the United Kingdom.
To complete its unique offer, during the coming months BookieSmash will also include several new sections dedicated to American football, MMA, basketball, hockey and many other sports.
"While we're still in a public beta phase of BookieSmash, we are extremely excited about the latest iBus Media launch," said iBus Media Ltd. head of content Matthew Parvis.
"This site marks our third new product launch in the last twelve months, and seeing how rapidly the sports industry is growing internationally, we think the sky is the limit for BookieSmash."
As sports betting can be very different for every sport, BookieSmash looks to provide betters and curious readers with the best tools to understand the strategies and intricacies of each individual sports, rather than simply list all the different odds available online as many other sites do.
"I have personally met so many people who are eager to give sports betting a try, but are simply turned away by a lack of knowledge," Parvis continued.
"What do the odds mean? What is a 'money line'? How do I open an account? Sports betting can sound more complicated than it really is, and those who understand it speak in a way that's difficult for beginners to understand."
From there the decision to work on a brand new service that tries to innovate the online sports betting world by making it accessible also to those who have never placed a bet in their lives.
"We wanted to make sure BookieSmash speaks in a way that all sports fans can understand. Our hope is that BookieSmash eases beginners in to sports betting to ensure fans are getting the best possible value for their money, and have a lot of fun watching games," Parvis went on.
Together with daily sports news and a great amount of useful betting strategy articles, BookieSmash offers also a large number of in-depth reviews of the best online sports books, and gives access to numerous exclusive promotions including deposit bonuses and free bets on different sports.
"There is a natural crossover between poker and sports betting, and we look to bring our experience in catering to the poker world to those interested in betting sports," Parvis continued.
So, as you still have some hours before the first match of the FIFA World Cup begins, make sure you visit www.bookiesmash.com, browse through all the offers available on the site and use their precious advices to join the fun world of sports betting!