BlogNews Weekly: Do You Need a Crystal Ball to See Into the Future?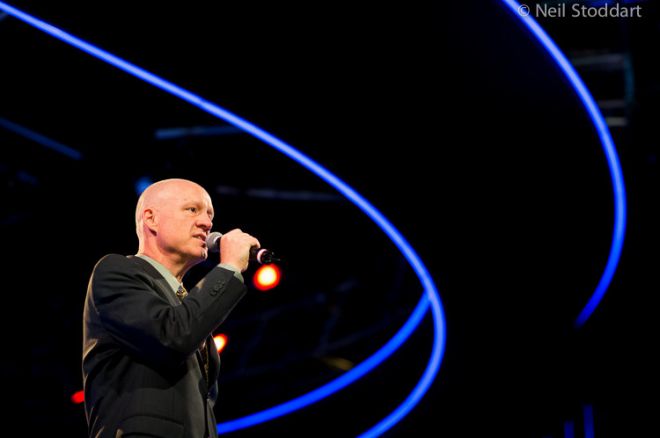 Each week, PokerNews brings you insight into the happenings at some of the major poker sites. Featuring the most popular blog posts, BlogNews Weekly is your one-stop shop for all your poker blog highlights.
In this week's BlogNews report, we bring you the highlights from PokerStars, Full Tilt Poker, and partypoker blogs from last week.
Do You Need a Crystal Ball to See Into the Future?
Poker is not just about the cards you are dealt, but also how you react and adjust to your opponent's tendencies. When you understand your opponent's tendencies, you do not necessarily need a crystal ball to know how to play against him or her and look ahead into the future.
Poker author and ambassador Lee Jones proves this point in his PokerStars blog titled, Seeing the Future. His blog describes a recent situation in a low buy-in live tournament at a local Isle of Man casino where he approaches a an opponent that played a solid loose-aggressive style, but didn't get out of line post flop.
So how do you approach this opponent, and how do you look into the future? Do you need a crystal ball? Not if you are Lee Jones.
Find out what was Jones' approach by reading more here.
FTOPS XXVI Schedule Finalized
It's that time again to get excited about the prospects of winning big in the Full Tilt Poker FTOPS. The schedule was just finalized and the Full Tilt Poker blog has released a post titled, The Players Have Spoken! FTOPS XXVI Schedule Finalized.
As the blog title suggests, the upcoming FTOPS has a some new games added to its schedule partially based off players' opinions. FTOPS XXVI kicks off on Aug. 3 at 13:30 ET in a $215 buy-in event reentry no-Limit hold'em tournament that boasts a $300,000 guarantee, and the FTOPS Main Event will be a $635 tournament featuring a breath-taking $1 million guarantee.
Head to the Full Tilt Poker blog to read more about the upcoming FTOPS XXVI.
Modern Day Poker Achievements
Poker has certainly evolved over time with the biggest influence in the last 15 years being the introduction and growth of online poker. With this in mind, partypoker's Lee Davy focused on some of the most exciting poker achievements in recent memory instead of the past in a poker blog titled, Six Amazing Modern Day Poker Achievements.
The first achievement listed is certainly significant and also a way for partypoker to pat itself on its back. Back in 2012, partypoker pro Marvin Rettenmaier won back-to-back World Poker Tour titles. His first win was at Bellagio to end WPT Season X, and he followed that up with a win in Cyprus to open up Season XI.
Go to the partypoker blog to read about about these six amazing modern day poker achievements.
Get all the latest PokerNews Canada updates on your social media outlets. Follow us on Twitter and like us on Facebook!