BlogNews Weekly: Liv Boeree and the Mind Control Freaks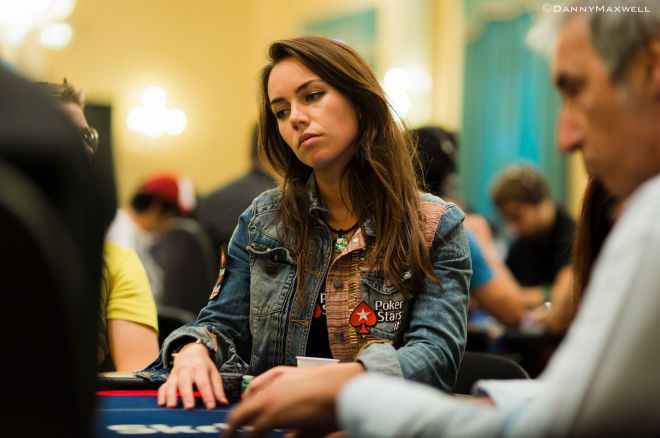 Each week, PokerNews brings you insight into the happenings at some of the major poker sites. Featuring the most popular blog posts, BlogNews Weekly is your one-stop shop for all your poker blog highlights.
In this week's BlogNews report, we bring you the highlights from PokerStars, Full Tilt Poker, and partypoker blogs from last week.
Mind Control Freaks
For those of us that have played a bit of poker, we understand the psychological effects and the importance of getting into the mind of your opponent.
According to a PokerStars Blog post titled, Mind Control, Team PokerStars Pro Liv Boeree is taking her mind control one step further as she joins four Mind Control Freaks in a famous show aired on the Discovery Channel.
This isn't the first time Boeree has shown her psychological prowess outside of poker. If you are from the UK, or are a huge Boeree fan, you might remember when she outsmarted an opponent to take home all the loot in the popular TV show Golden Balls.
Discover more about Boeree and the Mind Control Freaks here.
Inside the Mind of FTOPS Event #1 Winner "RushAAKKandQQ"
As mentioned in last week's edition of BlogNews Weekly, Switzerland's "RushAAKKandQQ" won the first event of FTOPS XXVI for $72,504.
Full Tilt Poker's Gareth Chantler recently interviewed this Swiss poker player to get a look at his post-win reflections in a blog, "RushAAKKandQQ" Meditates On FTOPS Event #1 Victory.
"RushAAKKandQQ" proves that sometimes it is not just what you know, but how focused you are to put your skills to use. He credits mediation to his recent success on the poker felt more than anything else.
Head to the Full Tilt Poker blog to read about "RushAAKKandQQ's" thoughts after winning FTOPS XXVI Event #1.
Relative Hand Strengths
Understanding hand strengths is not just about understanding how strong your own hand is, but how strong it is in your current situation and against your current opponents.
Josef Rantamaki refers to this as selective hand strength, and goes into detail about it in his partypoker blog, The Ultimate Guide to Relative Hand Strength.
This blog is a must read for any aspiring poker players as it is a quick and insightful read about the beginnings of understanding relative hand strength.
Go to the partypoker blog to learn more about relative hand strength.