Humberto Brenes Announces Departure from Team PokerStars Pro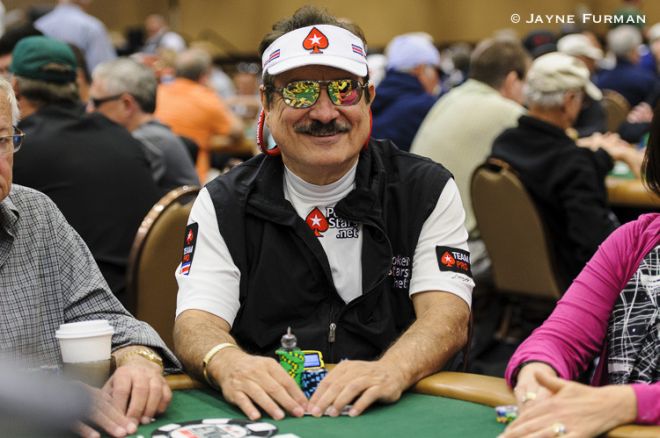 Longtime member of the team, Humberto Brenes has confirmed his departure from Team PokerStars Pro Latin America.
In a PokerNews exclusive, Brenes informed the poker community of the reasons for his departure from Team PokerStars Pro and clarified uncertainty and doubts that were generated in recent days. Brenes was a member of the renowned group of professional players sponsored by PokerStars for the past eight years, and his contract ended July 31.
"My contract with PokerStars ended in late July and it was not renewed," Brenes announced. "This decision was made through mutual agreement between the parties. The terms of the renewal were not suited for the company or for myself, so we decided to end the relationship."
"I have many friends at PokerStars," Brenes added. "The same owners and some employees, who through the years we have created a good friendship, I even went to have dinner with a few weeks ago and we talked about this matter. This was not a surprise. It had been discussed. I'm very grateful with the owners, peaceful, happy, and very pleased to have been part of this company for many years. There was no insistence of a renewal by either parties, and I think we came up with a good deal at the right time."
Brenes, known as 'The Shark' in the poker world, explained that as an entrepreneur he understands these decisions perfectly. "PokerStars is renowned in the poker scene, which hoards most of the global market and is prestigiously recognized worldwide," he commented. "Its new management approach goes beyond poker. They had to make strategic decisions, and I think in my case this came at a good time."
PokerNews asked Brenes if he thought other players may be leaving Team PokerStars Pro and he said, "The matter should be treated carefully, especially with Latin American players since the focus of the company will not be only poker. The amount of sponsored players could be reduced, but that's up to the new administration. I don't see it possible that the company could hire new faces for the team."
Brenes also told us that decisions made at the commercial level will not influence the operation centre that PokerStars has in Costa Rica. "I'm glad that the decisions of the new owners of the company will not impact staff based in Costa Rica," he said. "I have many friends there, and they are almost 300 people working at that office. It will remain working with the same conditions."
As a two-time World Series of Poker gold bracelet winner, Brenes has long been a face of PokerStars both in the Latin American region and across the globe. He boasts over $6.1 million in career live tournament earnings and several notable results outside of his WSOP wins, like winning the $10,000 No-Limit Texas Hold'em Championship at the Third Annual Jack Binion World Poker Open in Tunica in 2002. Brenes earned $502,460 for that victory. He is also the number one all-time money earner in Costa Rica by nearly $5 million.
"I was in Panama last week in a tournament and then went back to Costa Rica," Brenes said about life beginning after PokerStars. "I've been resting and having time with my family, especially my children. One of my sons has already been incorporated into our company working as an engineer, and the other two are close to graduate. My daughter will graduate this year, and I'm happy to be around to support her. My other son is studying economics and he also will incorporate to the company."
From here, where does Brenes go? By the sound of it, it doesn't seem as though he'll be ducking out of the poker world any time soon.
"I ​​will continue playing poker," he said. "This is my hobby, and when you have a hobby you do it because you like it. I also have many friends in the poker scene, and I intend to continue sharing good times and tables with them. By December, I'll travel less than usual and participate only in a few tournaments so that I can dedicate more time to my family."
Brenes also mentioned that he still has goals he'd like to achieve in poker. "Among my goals, I want to reach 100 cashes in the WSOP. Today, I have about 80 and want to win one more bracelet to add three to my achievements because I have three children and I would inherit one to each of them. You will see me next summer in Las Vegas for two months to participate in various tournaments of the 2015 World Series of Poker and probably in the Bahamas in January for the tournament organized by PokerStars."
Get all the latest PokerNews Canada updates on your social media outlets. Follow us on Twitter and like us on Facebook!