PKR Poker Celebrates 8th Birthday With New Mobile Apps and Software Overhaul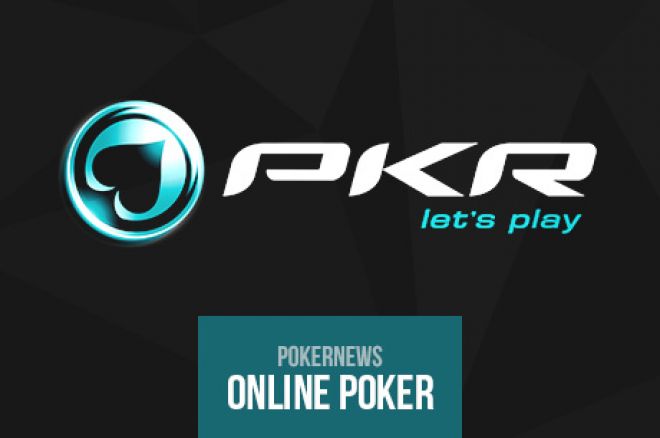 Eight years after it joined the online poker world and dealt players the first-ever 3D poker hand, PKR Poker is again getting ready to bring more innovation to the game with the launch of new mobile apps and a software upgrade.
"We started from nothing," PKR Poker founder Jez San said in an interview to CalvinAyre. "We were one of the last poker companies to launch and we came up with something that was different and that allowed us to survive in a very competitive world."
"When I first started PKR, the goal was to try and get as close to real life poker as we could," San continued. "Online [poker] was all about cards and numbers, while when you play with your friends, it is all about making fun of each other, having a laugh and being more sociable. So I tried to come up with an idea that would be more about the fun aspect of the game."
And so PKR Poker was created.
"Eight years ago today, we opened our virtual doors for the first time. Much water has passed under the bridge since then," wrote a representative of the company in a note to celebrate the room's eight birthday.
"We have seen millions of avatars in action at the felt, enjoyed eight PKR Live events, celebrated the victories of 78 PKR Masters champions and seen both online qualifiers, Team Pros, and staff bring home the bacon in major live tournaments," the representative continued. "As our 3D poker journey continues, we look forward to many more great moments."
But, as PKR has traditionally always been a synonym of innovation, the room's birthday also became an occasion to celebrate future plans rather than focus on its past achievements.
"Our development team will be busy in the coming months, with multi-table tournaments for Android following this week's launch of multi-table tournaments on iOS," the representative explained unveiling the launch of PKR 3D Poker, a brand new app available for iPhone and iPad.
Thanks to the new PKR 3D Poker app (which can be downloaded for free from Apple's AppStore), all PKR Poker players who live in UK, Ireland, Sweden, Denmark, or the Netherlands finally have the opportunity to access the whole PKR Poker offer and play their games from their Apple's favourite tablet or smartphone.
Created to reproduce on the small screen the PKR's award winning 3D graphics and animations, the new app also gives players full access to Texas hold'em sit-and-gos, multi-table tournaments, and the scheduled events and ring games already available on the desktop client both for play and real money.
"PKR is about having fun and being sociable," San said. "Everybody is now using their mobile phones and tablets to play games. Some of them are even second screening — they watch TV and at the same time they have their iPad or iPhone on their lap," San continued, explaining how the poker room could not miss the opportunity to bring its fun-poker experience also to the increasing number of players who are choosing to play online poker from their mobile devices.
The new app — which will soon be joined by its Android equivalent — is not the only news at PKR poker, as the room gets ready for something even bigger and more sensational.
"A new forum is on its way, packed with new features and designed to be used on the go," the room's representative continued. "The most eagerly awaited change comes this autumn, with the biggest update to our desktop software since this day eight years ago, when the original poker software was born."
Although the room chose not to release any specific information about what is supposed to become the very first significant update of PKR Poker's software since its launch in 2007, players will not have to wait for too long to understand how PKR's future looks like as a sneak preview of the software is supposed to become available already during September 2014.
To discover more about PKR Poker and the exclusive SkyRocket Bonus Package available for all PokerNews Canada players, have a look at our in-depth review of PKR Poker.
Get all the latest PokerNews Canada updates on your social media outlets. Follow us on Twitter and like us on Facebook!