Doug Polk and Daniel Negreanu Discuss $25/$50 Cash-Game Challenge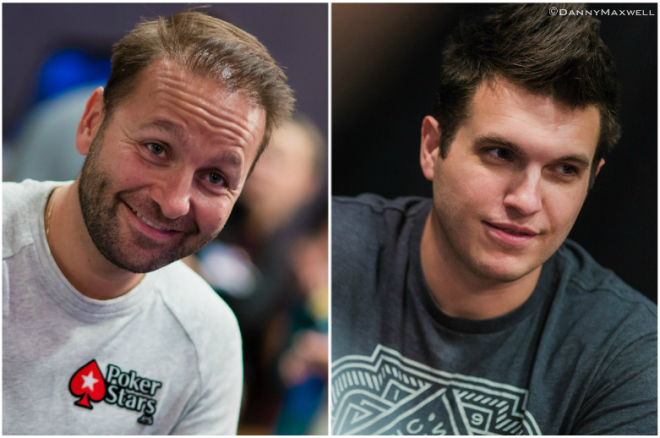 "I believe it would take two weeks of work and I would be a winner." — Daniel Negreanu.
That was the response from Team PokerStars Pro Daniel Negreanu after he was asked if he thought he could jump into six-max $25/$50 no-limit hold'em cash games online and be a winner. From there, the conversation spiraled, and even drew the attention of one Doug "WCGRider" Polk.
Polk is considered one of the top online cash-game players in the world, if not the best, and he had his doubts about Negreanu's claims.
"I respect what you have done in your career, [Daniel Negreanu]," Polk said on Twitter in response, "but it's naive to think that you can just log onto PokerStars and beat $25/$50."
While in Barcelona for the European Poker Tour festival, PokerNews' Remko Rinkema caught up with Polk to dig a little deeper into his thoughts on the subject, which eventually led to Polk challenging Negreanu:
"I am challenging Negreanu," Polk said. "We have to set some exact terms, and I don't want it to be like, 'I challenge to whatever he says,' but if we can get a bet in place where he has to play $25/$50 on PokerStars over a reasonable sample, then yes, I would bet Negreanu."
Negreanu had his own response to the comments of Polk and others, which he told Rinkema in a video interview a couple days after Polk was interviewed:
"I want to make one thing clear," Negreanu said. "You know, the fact that I said I could be competitive within two weeks, that's not a slant to all the guys who put in a lot of work."
In the interview, Negreanu laid out his side of the story, portrayed confidence in himself, and even discussed some of the things he would have to work on in order to be competitive in these games.
Whether or not this challenge will actually go down is still left to be seen. Negreanu was open that he doesn't want to leave his home in Las Vegas, Nevada for what he claims could take three months, and that he would rather wait until online poker becomes fully legal in the United States for him to dive in.
There is no doubt, though, that the challenge is one the poker world would want to see.
Get all the latest PokerNews Canada updates on your social media outlets. Follow us on Twitter and like us on Facebook!