BlogNews Weekly: Viktor Blom and Gus Hansen Get Ready for the Challenge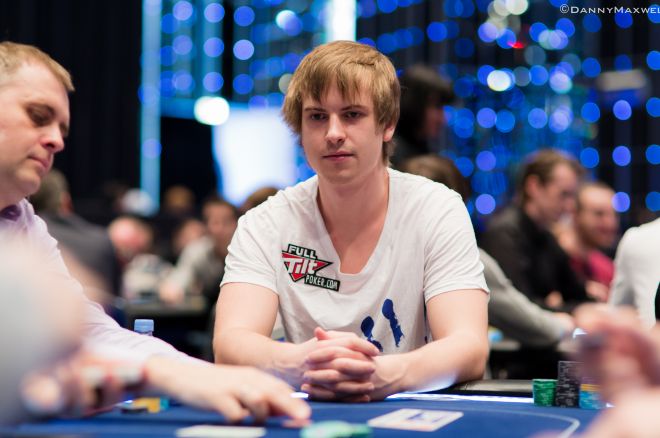 Each week, PokerNews Canada brings you insight into the happenings at some of the major poker sites. Featuring the most popular blog posts, BlogNews Weekly is your one-stop shop for all your poker blog highlights.
In this week's BlogNews report, we bring you the highlights from PokerStars, Full Tilt Poker, and partypoker blogs from last week.
Poker and Chess -- Perfect Together
Many chess players have evolved to become professional poker players, including chess master Ylon Schwartz, but can the two games be combined into one? According to the PokerStars blog, we will soon find out during a tournament at UKIPT Isle of Man.
On October 3, there will be a unique £220 buy-in combined chess and poker tournament pitting chess master against poker pro. The better a player performs in turbo chess matches, the more chips they will begin a turbo poker tournament with.
While this tournament is open to anyone of legal age, the blog already confirmed the attendance of many of the top talents in chess, including the world's #9 chess player Maxime Vachier Lagrave, British #1 chess player Mickey Adams, poker pro and chess champion Almira Skripchenko, Grandmaster Laurent Fressinet, PokerStars Supernova Elite Radoslaw "radoom" Jedynak, and PokerStars Supernova Elite Simon Ansell.
Head to the PokerStars blog to read more about the upcoming combined chess and poker tournament at the UKIPT Isle of Man.
Gus Hansen vs. Viktor "Isildur1" Blom
Full Tilt Poker ProsGus Hansen and Viktor "Isildur1" Blom are preparing to battle each other heads up in a best-of-three match for $50,000 on September 14. While $50,000 might not mean as much to this duo as it might to you or I, their pride and honour are also on the line.
Hansen and Blom will first battle it out in a stud 8 match (Hansen's choice) before moving onto no-limit 2-7 triple draw (Blom's choice). The game for the third and potential deciding match will be chosen by Full Tilt Poker players at a blog titled, Heads Up Showdown.
Go to the Full Tilt Poker blog to cast your vote on the game for the third heads-up match between Gus Hansen and Viktor "Isildur1" Blom.
Darts and Poker?
We already talked about chess and poker taking place together at the upcoming UKIPT Isle of Man, but how about darts and poker?
While there are no scheduled darts and poker tournament currently scheduled, maybe there should be. The partypoker blog titled, Seven Ways in Which Poker and Darts Are Similar, breaks down the similarities that exist among the best players of both games.
All of the points in the blog are witty, but none holds closer to the truth than both games are a lot of fun to play.
Go to the partypoker blog to read about all seven ways poker and darts are similar.
Get all the latest PokerNews Canada updates on your social media outlets. Follow us on Twitter and like us on Facebook!