BlogNews Weekly: Strategy with Randy Lew and the Blom vs. Hansen Heads-Up Matches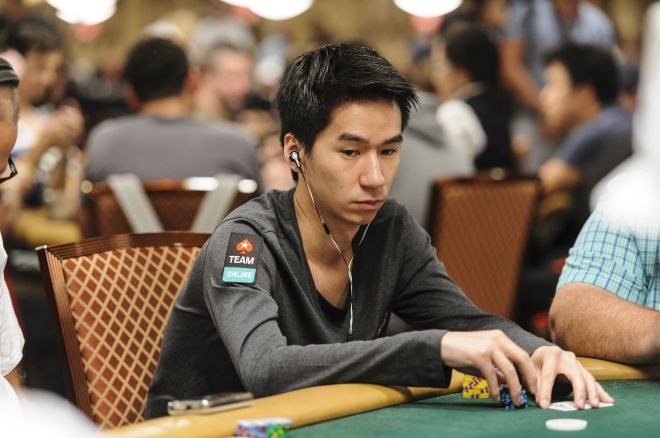 Each week, PokerNews brings you insight into the happenings at some of the major poker sites. Featuring the most popular blog posts, BlogNews Weekly is your one-stop shop for all your poker blog highlights.
In this week's BlogNews report, we bring you the highlights from PokerStars, partypoker, and Full Tilt Poker blogs from last week.
Calling Down with Top Pair
The PokerStars blog is the favorite of many poker players with plenty of news, gossip, insight, and promotions. However, one of the best reasons to visit this blog is for poker strategy.
PokerStars Team Online members Randy "nanonoko" Lew, Tyler 'frosty012' Frost, and Alex 'Kanu7' Millar discuss in a eight minute video how they would approach a hand Lew player with top pair in a the PokerStars blog, Strategy: Is top pair good enough to call down with?
It isn't often you can hear what some of the top minds in the game think, so why not check out their insights and see if you agree with how Lew played the hand under discussion.
Check out the PokerStars blog to learn more about calling down with top pair.
Improve Your Preflop Opening Ranges
The PokerStars blog isn't the only blog that discusses strategy. Partypoker's Josef Rantamaki discusses in a thirteen minute video about how to improve your preflop opening ranges in the partypoker blog titled, The Ultimate Guide to Preflop Opening Ranges.
Too many poker players underestimate the importance of playing correctly preflop since small mistakes preflop can sometimes snowball into larger mistakes postflop.
The video not only includes lots of discussion, but also valuable charts of hands you should consider playing by position.
Go to the partypoker blog to learn more about how to improve your preflop opening ranges.
Viktor "Islidur1" Blom and Gus Hansen Selfies
Full Tilt Poker recently ran a competition asking its players to Tweet selfies using Vitkor "Isildur1" Blom and Gus Hansen masks they provided for a free chance to play one of these pros heads-up for $5,000.
The results are in and ready to be voted on the Full Tilt Poker blog, Heads Up Showdown. Even if you do not want to vote, they are worth checking out if you want a good laugh.
Full Tilt Poker also allowed its players to vote on what the third game would be in the best of three heads-up series on Sept. 14 between the two poker superstars. No limit hold'em won by a wide margin with 49 percent of the total vote. The other two matches will be Hansen's choice of stud 8 or better and Blom's choice of no limit 2-7 triple draw.
Head to the Full Tilt Poker blog to check out the Blom vs. Hansen voting results.