PokerStars Blocks Real Money Games in Dozens of Countries
Many players around the world woke up to an unwelcome surprise this morning when they tried to log in to PokerStars to play their usual games. Real money poker was no longer available to them.
The forums quickly filled with angry and confused players saying that they too had lost the ability to play real money poker on PokerStars. Countries that have been reported to be affected include Afghanistan, Bahrain, Bangladesh, Cuba, Egypt, Iran, Iraq, Jordan, Kenya, Kuwait, Libya, Malaysia, Mozambique, Myanmar, Nigeria, North Korea, Occupied Territory of Palestine, Pakistan, Qatar, Rwanda, Saudi Arabia, Senegal, Sudan, Syria, Tanzania, Turkey, United Arab Emirates, Vatican City, Yemen, and Zimbabwe.
A Turkish player was given this explanation from PokerStars, as posted on the Two Plus Two forum:
"Please note our management team regularly reviews our operations along with independent 3rd party professionals to assess the business risks and opportunities for our brands on a market-by-market basis. Following our most recent review, it was determined that we would no longer offer real money games in Turkey starting today.

We apologize for this inconvenience, and hope you've enjoyed your experience with PokerStars. We invite you to continue playing with your existing account, where you can play for free or purchase Play Money chips."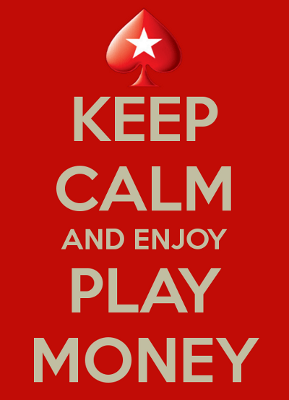 While the lack of any forewarning has gone down like a square pill, players can take some consolation that their account balances are safe. Unlike when the Americans lost PokerStars during Black Friday, this time the account balances are safe and players are able to withdraw their funds whenever they wish.
So far, no comments have been released by PokerStars providing any further explanation of their decision.
Speculation
Ever since Amaya Gaming took over Rational Group (by result, taking over PokerStars and Full Tilt Poker), there have been a lot of shakeups in the way players are used to seeing PokerStars operate. With their eye on new markets, lucrative casino games and sport betting, and making big profits for their shareholders, the publicly-owned Amaya has been doing a lot of cleaning house.
This has included reducing spending and dropping branding from events like Montreal Festival last month, clearing out some of the roster on Team PokerStars Pro, severing ties with many of their affiliates, and, now, pulling out of many unregulated markets.
Some have speculated that this has to do with the new UK Gambling Act that was originally scheduled to come into effect on October 1, but was recently pushed back to November 1. Many poker sites have license applications before the UK regulators and are cleaning up their operations to ensure their approval. Ladbrokes recently pulled out of the Canadian market for this reason. And this development from PokerStars suspiciously occurred at the same time the new act was originally meant to take effect.
Could PokerStars be pulling out of some questionable markets to get a UK license? However, many have pointed out that other gray-market nations were left untouched while some nations who have no laws against online poker were put on the play-money-only list.
The other possibility that players have pointed out is PokerStars' effort to regain access to the American market by being approved to operate in New Jersey. This would require PokerStars to meet a whole plethora of regulatory criteria, and pulling out of these markets may have been part of that.
It also seems probable that this move has more to do with preventing money laundering than banning poker. This may be related the New Jersey criteria mentioned above, or could be pressure from the new Canadian public ownership. Any time online gambling has been mentioned by Canadian political powers, it has been in relation to preventing an avenue for money laundering for criminals.
Implications for Canada
This is the big question. It actually came as some surprise to many players that Canada was left alone, as there has been plenty of speculation that PokerStars may not operate in the Canadian market for much longer under the new ownership.
Early on, Steve Day, Director of Poker Room Operations at PokerStars, tried to allay the speculation by clarifying that they "Still plan to serve all current markets, including Canada". Canadians took solace in that statement, but now are wondering if it was a false promise. Clearly, "all current markets" are no longer served as of today.
Canadians are concerned more than ever that PokerStars may not be an option for them in the near future. As demonstrated today, players will get no warning before their access is removed.
Or, can Canadians take comfort in knowing that PokerStars' clean up of grey-market countries has left Canada untouched? Does that deem Canada a market they will truly continue to serve? Otherwise, why wouldn't Canadians have lost their access at the same time?
At the moment, there are still a lot of questions and a massive void of answers. We will continue to update you as we learn more details.
Get all the latest PokerNews Canada updates on your social media outlets. Follow us on Twitter and like us on Facebook!