Are New Currency Fees at PokerStars Part of Bigger Strategic Changes?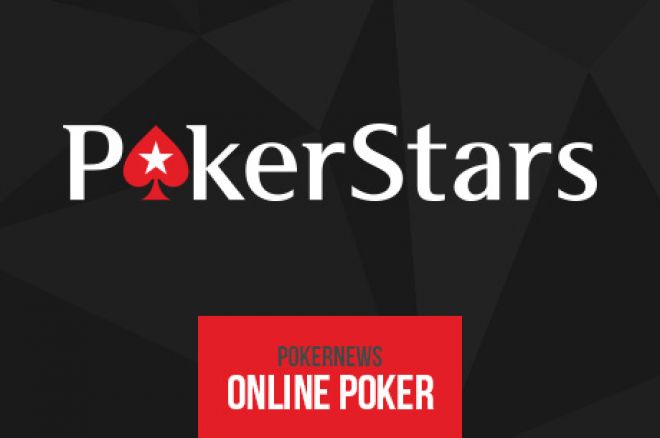 PokerStars, the world's largest online poker room, recently changed its terms of service to allow the site to charge a 2.5% fee for financial transactions made by its customers involving currencies unsupported by its client.
This change should have no effect on customers that deposit and withdraw in the client's supported currencies (US dollars, Canadian dollars, euros, and British pounds), assuming that any currency exchange is performed within the client.
For example, if you live in Europe and want to withdraw €100 to your bank account or e-wallet, you should first convert enough funds in US dollars to euros in the client to avoid any exchange fee. If you withdraw directly from your US dollar balance you will also be subject to this new 2.5% exchange fee.
The same holds true when depositing. You must upload your funds directly to your identical PokerStars currency wallet in the same currency you are depositing with to avoid fees. You can then convert to US dollars within the client to avoid fees.
Michael Josem, Head of Communications at PokerStars commented about this change on the TwoPlusTwo poker forum.
"PokerStars has made some changes to currency exchange rates and we thought we should provide a little context to the decision. PokerStars has historically applied the mid-market exchange rate from XE, and before that Reuters, for exchanging between USD and GBP, EUR, and CAD. That rate of exchange is simply not one you would have had from any financial institution or processor.

The policy change to introduce a margin on these currencies does move us more in line with the market, but we're very confident that the new rate applied to your selected currency is still going to be extremely competitive. In fact, we'd say that it's better than that offered by most banks, card issuers and payment providers.

The margin on these currencies, applied to the mid-market exchange rate provided by XE, will be applicable only at the point of deposit and withdrawal. There remains no fee to transfer between currency wallets in the PokerStars client, nor for joining or leaving poker tables in different currencies. We frequently review our policies across all parts of the business, which all go towards making PokerStars the safest and most secure poker site to play at, but we will post here again before any future currency exchange change goes live."
More Changes to Come?
As Josem implied in his statement, charging fees for foreign currency transactions is something most — if not all — online poker rooms engage in. However, this is just one of the many changes affecting customers and others in the industry since Amaya purchased the Rational Group, the parent company of PokerStars.
The new foreign exchange fees combined with other recent changes including the noticeable reduction of the pro roster, terminating agreements with non-producing affiliates, and planned changes to the 2015 VIP program all can be seen to be contradictory to Amaya CEO David Baazov's statement when the Amaya acquired PokerStars, "We anticipate keeping the company's experienced executive management team and staff. Poker players will be unaffected by the transaction and will not see any negative impact in the gaming experience they love."
These changes may in reality have little to do with the Amaya acquisition of the Rational Group and be more of a factor of changing regulatory environment. We have recently seen PokerStars discontinuing services to 30 international markets. These markets are believed to have been tax-free revenue for the company in the past due to the lack of regulation.
We have also seen new regulatory regimes throughout the world in 2014, especially in Europe. For example, the United Kingdom, one of the bigger markets PokerStars provides services to, will be enforcing a new Gambling (Licensing and Advertising) Act starting on Nov. 1 which will levy a 15% point of consumption tax to online gaming operators. It is possible that the burden of new regulatory fees and taxes are being passed down to customers via new fees, a reduction of benefits, and less marketing.
In his blog, PokerStars Head of Corporate Communications Eric Hollreiser hinted that more changes are still to come as the game of poker evolves.
"The game is constantly changing and evolving, as is society and technology at large. Like any good poker player, we know that you have to adapt or risk being left behind. We're committed to keeping poker exciting, fresh and relevant to new players and to loyal grinders.We'll continue to make changes when they have to be made. Some will go unnoticed, some you'll cheer and some you won't agree with or you will say are self-serving.

I like to think of it as bankroll management. The choices we make today aren't for short term gain; they're made because we believe they're the right thing for tomorrow. We'll continue to make tough calls to secure the game in the present and make bold moves to best invest in the future growth of the game. Our goal continues to be to provide the best, most exciting poker experience and keep the poker universe growing."
Get all the latest PokerNews Canada updates on your social media outlets. Follow us on Twitter and like us on Facebook!