BlogNews Weekly: Christian de León, Viktor "Isildur1" Blom and Kara Scott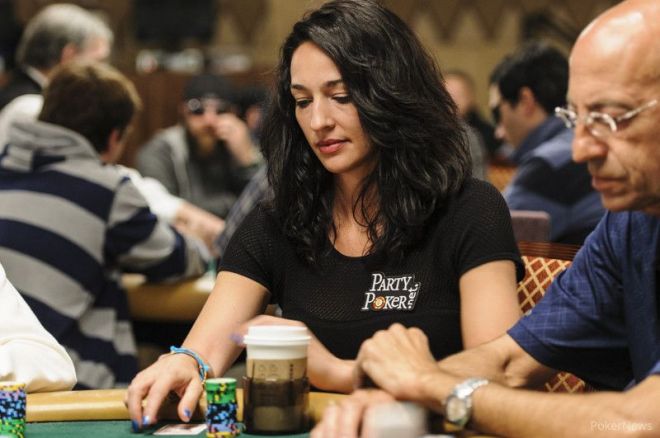 Each week, PokerNews Canada brings you insight into the happenings at some of the major poker sites. Featuring the most popular blog posts, BlogNews Weekly is your one-stop shop for all your poker blog highlights.
In this week's BlogNews report, we're bringing you highlights from PokerStars, Full Tilt, and partypoker blogs from the last week.
Christian de León Looks Ahead
PokerStars Team Pro Christian de León is excited by what's ahead for him during the next three months, both on the felts and off them.
Christian de León discusses the upcoming events at the Latin American Poker Tour (LAPT), and how excited he is that the tour's season grand finale will be held at the PokerStars Carribbean Adventure (PCA) in the Bahamas in January 2015.
What you might not know about Christian de León is that he holds other interests outside of poker. He is also producing the Tropico music festival, whose second annual event will be held in December in Acapulco.
Head to the PokerStars blog to read more about Christian de León's upcoming plans.
Eighteen Heads-up Matches Against Viktor "Isilidur1" Blom
It can't be easy beating Viktor "Isildur1" Blom heads-up. On Sunday, 18 players were put to the test facing the Full Tilt Professional heads-up for a chance at $5,000.
These 18 players weren't randomly selected, as they all won this unique opportunity in Full Tilt's Sit & Go Trio promotion.
Blom proved why he is one of the most feared opponents in the game by beating 12 of his opponents. Congrats to the six players that were able to get the best of Blom in their matches.
Read more at the Full Tilt blog about the heads-up sit & go matches against Victor "Isildur1' Blom.
5 Ways You Know That You're a Poker Player
Most of the time, partypoker Team Pro Kara Scott is either playing poker or involved in the game in a different capacity. Spending so much time around poker, she is more than qualified to talk about a humorous topic in the partypoker blog titled, 5 Ways You Know That You're a Poker Player.
My personal favorite is Scott's point about poker scenes in movies are terrible. They aren't all terrible, but poker players are the first to complain during entire poker scenes when they do not live up to reality. This is true even when non-poker playing family and friends are around and just want to enjoy the movie complaint free.
Head to the partypoker blog to read Kara Scott's 5 Ways You Know That You're a Poker Player.
Get all the latest PokerNews Canada updates on your social media outlets. Follow us on Twitter and like us on Facebook!