BlogNews Weekly: Practice for Live Tournaments While Playing Online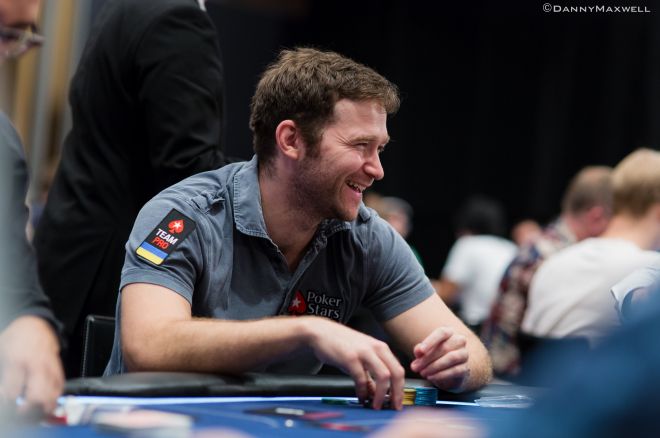 Each week, PokerNews Canada brings you insight into the happenings at some of the major poker sites. Featuring the most popular blog posts, BlogNews Weekly is your one-stop shop for all your poker blog highlights.
In this week's BlogNews report, we're bringing you highlights from PokerStars, Full Tilt, and partypoker blogs from the last week.
Are Online Tournaments Practice for Live Tournaments?
PokerStars Team Pro Eugene "E.Katchalov" Katchalov has had success in both online and live tournaments, winning a PokerStars World Championship of Online Poker (WCOOP), a World Series of Poker (WSOP) bracelet, and a World Poker Tour (WPT) event.
What you might not realize is that Katchalov considers himself to be mainly a live player, and treats playing online — even the WCOOP — as practice and preparation for live play.
In a PokerStars blog titled Using WCOOP to practice for live tourneys Katchalov presents a few examples of how he used the recent WCOOP to better prepare him for the next time he plays live.
Head to the PokerStars blog to read more about how Eugene Katchalov practices for live tournaments while playing online.
Viktor "Isildur1″ Blom Wins Almost $600,000
The Full Tilt blog brings you all the highlights in the nosebleed action the site is famous for. On Monday, Viktor "Isildur1" Blom won $592,500 in 2-7 triple-draw and limit Omaha hi/lo action against the likes of "SanIker", "thecortster", Sebastian "taktloss47" Ruthenberg, and "Carlooo13".
Alexander "PostflopAction" Kostritsyn was Blom's sole opponent to notch a win against Blom yesterday while playing at the 8-game tables.
Read more on the Full Tilt blog about Viktor Blom's huge day.
Respect Your Dealer
Partypoker's Kara Scott reminds us of many reasons why the next time you are playing live poker you should respect your dealer on a blog titled What's The Deal With That?
Scott points out that no matter what the circumstances are, you should never "harass, harangue, pester, condescend to, or swear at the dealers." Doing this will not only not solve the problem you may be having, but only make matters worse. Besides, as Scott points out, it may "make you look like a total jerk who doesn't have any impulse control."
If a dealer error is major, Scott recommends to first try to sort it out politely with the dealer before potentially calling the floor to assist in the matter.
Check out the partypoker blog to read more about Kara Scott's thoughts on respecting your dealer.
Get all the latest PokerNews Canada updates on your social media outlets. Follow us on Twitter and like us on Facebook!