PokerStars Gets Semi-Weekly Segment on Quebec's Top Sports Talk Show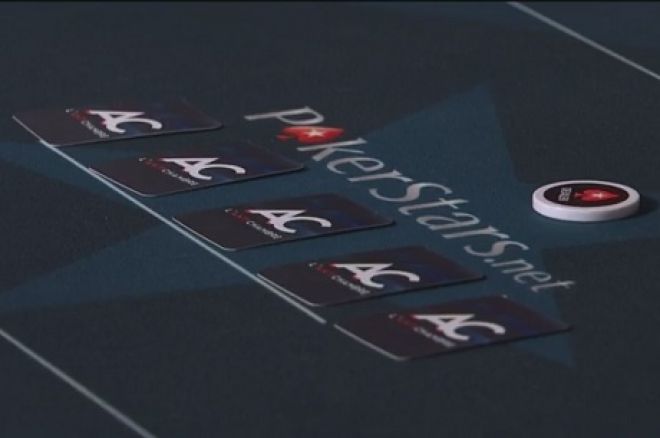 PokerStars has struck a deal that will give them a regular presence on Canadian televisions.
A recent press release on CNW detailed the new arrangement between PokerStars.net and RDS — Canada's leading French-language sports broadcaster and a part of Bell Media. For Anglophone Canadians who may be unfamiliar with the broadcaster, RDS delivers world-class content across their many platforms, including RDS, RDS2, RDS Info channels, RDS.ca, RDS Mobile, the RDS GO app, and RDS' TV Everywhere service.
One of RDS' programs, L'Antichambre, is the number one sports talk show in Quebec. Under the new partnership, L'Antichambre will broadcast a segment of their talk show from a PokerStars.net poker table twice a week.
The PokerStars.net press release reasons that poker players often discuss sports, especially hockey, when gathered around a table for a poker game. L'Antichambre is taking this dynamic and putting it on television to capture some of that table talk.
The PokerStars.net table will serve as an environment to analyze hockey games with a poker spin. The participants will hold playing cards with images of hockey players and will attempt to convince the "house" why the cards they hold are the "winning hand".
Also, the segment will be interactive. Viewers can get involved by voting for which of the panellists has the "winning hand" by using the social TV platform at RDS.ca. The results of the audience votes will then be aired during the show. Also, as has become customary on PokerStars programs, viewers will be given passwords that grant them access to freerolls on PokerStars.net to compete for prizes.
Alexandre Lauzon, senior director of sales at RDS, explains "Incorporating poker and PokerStars into the show seemed like a natural fit. I imagine most of our viewers have sat around a poker table and analysed hockey with their buddies. We're just recreating those conversations in our studio."
The first episode with the PokerStars.net segment already aired on Thursday, October 9 after the first hockey game of the 2014-15 season was aired on RDS. You can watch past shows on their website to see the PokerStars segment.
This news is received as reassurance that PokerStars wants to continue to invest in the Canadian market. Canadian players have been worried about the continued operation of PokerStars in Canada ever since they came under Canadian ownership. This move suggests that PokerStars has no plans of going anywhere, at least in Quebec.
Get all the latest PokerNews Canada updates on your social media outlets. Follow us on Twitter and like us on Facebook!