A History of WPT in Canada: 2014 is First Year of 3 Canadian Events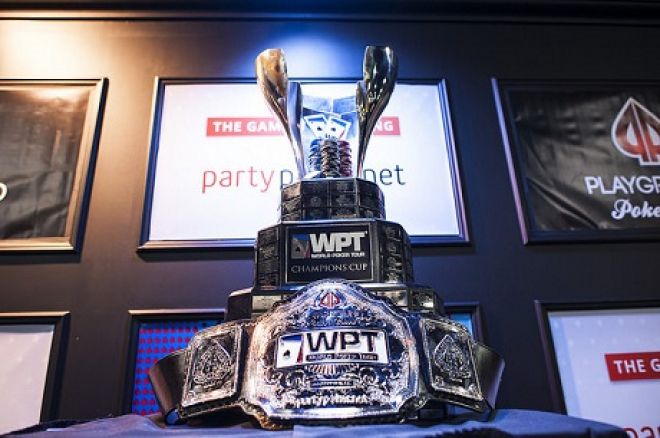 Canadians have been watching, if not playing, the ongoing World Poker Tour (WPT) Montreal at Playground Poker Club in Kahnawake, Quebec. This highly-anticipated event makes it the first time in poker history that WPT has hosted three events in Canada in the same calendar year.
The first event began early in the year with WPT Fallsview in Ontario, also the home of the very first Canadian WPT event back in 2006. The $5,000 event this past February saw 383 entries at the Niagara Falls casino, and Matthew Lapossie from just down the road in London, Ontario won the top prize of $363,197.
Then, it was April Fool's Day when a second WPT title was won in Canada this year. Jason Comtois won the WPT Canadian Spring Championship for $178,114 at Playground Poker Club, coming out on top of a field of 1,079 players, which just topped the million-dollar guarantee for a total prize pool of $1,046,630.
Now, the World Poker Tour is back to Canada's premier poker room — Playground Poker Club — for WPT Montreal. The $3,850 tournament will see many of poker's biggest names taking seats in the world-class tournament hall in Kahnawake, Quebec. This third event completes what one WPT spokesperson calls a "trifecta of awesome WPT events in the Canadian market."
The World Poker Tour first got its start back in 2002 with their first event, a $10,000 buy-in, at the Bellagio in Las Vegas on June 1. Gus Hansen won that tournament for $556,460 — the first recorded live tournament cash of his career. In fact, Hansen's first six cashes all came from WPT events, and four of them were wins! He collected over $1.8 million from WPT for those results.
The tour was an idea that came about in an era of poker that looked a lot different than what it does today. You couldn't watch poker players staking millions of dollars on TV at the time. Steve Lipscomb saw an opportunity to put poker on the screens in our living rooms.
An attorney with a passion for entertainment and filmmaking, Lipscomb revolutionized the poker industry by putting poker on TV in a mainstream way. And that unmistakable voice of Mike Sexton was there from the very beginning — a consultant to Lipscomb as the idea was developed. Lipscomb also consulted with Linda Johnson, drafted a business plan, teamed up with Lyle Berman, and the World Poker Tour was born.
It wasn't until 2006 that WPT finally made it north of the border to Canadian poker players.
The cancellation of the 88th season of the National Hockey League (NHL) left a huge gap in Canadian broadcasting. The 2004-05 NHL lockout meant there were hours upon hours of television content that were not filled, and this during a time when TV was strong in Canada. The WPT saw an opportunity.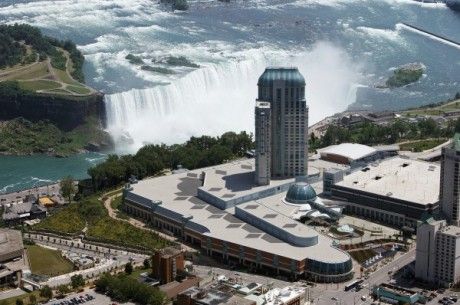 The first Canadian WPT event didn't come about until hockey players had returned to the ice, but the interest was still there. Niagara Fallsview Casino Resort was interested in partnering-up with the quickly-growing WPT brand, and its proximity to a large Canadian population in Ontario as well as the American border made it an ideal spot to test the Canadian market.
Billed as the Canadian Open Championship, the first WPT event in Canada ran in late October, 2006. The $2,500 tournament saw a respectable 298 entries with Scott Clements taking top honours and $250,000 for his win. This was immediately followed by a second event at Fallsview — WPT North American Poker Championship — starting the day after the Canadian Open Championship completed. This higher-priced event at $10,000 saw 497 entries and Canadian Soren Turkewitsch won $1,380,378 for first place.
Seeing the success of this Canadian experiment, WPT North American Poker Championship was scheduled to return to Fallsview for 2007 at the same time of year — late October. Continuing to prove that Canada was interested in world-class poker events, the $10,000 tournament grew from the previous year when 504 entries passed through registration. Incredibly, a familiar face found his way to the podium when Scott Clements claimed another victory, taking two of the first three Canadian WPT titles. His win was worth $1,456,585 — the largest of his career to date.
WPT saw opportunity for further growth in Canada, so it launched a new brand that is often forgotten in Canadian poker history. WPT Canada (WPTC) was launched as a side tour that would serve the Canadian market specifically. The inaugural event was the Coast to Coast Poker Championships at River Rock Casino Resort in Richmond, B.C., just outside of Vancouver.
The Coast to Coast Poker Championships was a nine-day series in May of 2008 that managed to gain the approval of the impenetrable B.C. Lottery Corporation (BCLC). It all culminated in a $3,000 Main Event that saw local Keith Wintermans winning the first-place prize of $224,100 after outlasting 301 other players.
Unfortunately, the Coast to Coast Poker Championships was both the beginning and the end of WPT Canada. With a tight regulatory approval process, BCLC has never allowed WPT back in the province since.
The North American Poker Championships came back again that same year. Fallsview opened its doors in October of 2008 for WPT once again, and 454 entries of $10,300 each created another huge prize pool. Glen Witmer from Waterloo, Ontario won that event for $1,224,852 and has never recorded another live tournament cash since.
In 2009, WPT was acquired by PartyGaming, now bwin.party, creating an alignment between the well-known partypoker online poker site and WPT. At the same time, Canada entered four dark years of poker, with no WPT events in the country.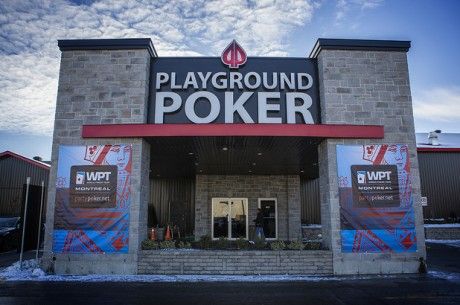 Government regulators, specifically Ontario Lottery and Gaming Corporation (OLG), didn't know what they were getting into with the new WPT affiliation with partypoker — a site that serves Canadians in a vague grey market. OLG had a distaste for online poker, and their response was to not allow WPT to host any more events, even though the partypoker connection was by association at the time, not as an official partner.
Attempts to move back into B.C. and to break into Alberta have been shut down by the provincial regulators.
So, for four years, Canada didn't see a WPT event in the country. It wasn't until 2012, with a newly opened Playground Poker Club in Kahnawake, Quebec, that WPT, partypoker, and Playground worked together to create the tournament venue found just outside of Montreal today. A building, originally destined to be a new hockey arena on the Kahnawake reserve and already partially assembled, was repurposed as the world-renowned and impressive tournament room that is now at Playground.
WPT came back and began partypoker WPT Montreal — now Canada's premier annual event. The inaugural event ran at the end of November and into December in 2012 and attracted an impressive 1,173 entries. Jonathan Roy won the first title and the championship belt that Playground is known for, and collected $779,210 for the win, the largest score of his career yet.
2013 saw WPT come back with a new event at Playground, now that everyone had fallen in love with the venue. They added partypoker WPT Canadian Spring Championship to run early in the year in complement to the early-winter event. That tournament received 735 entries and Amir Babakhani from Toronto won the biggest piece of the prize pool — $442,248.
The second annual WPT Montreal came back later in 2013 and saw a virtually unknown player from Florida, Derrick Rosenbarger, win the championship belt and $517,049 when he outlasted 861 other players.
| Date | Event | Buy-in | Entries | Winner |
| --- | --- | --- | --- | --- |
| Oct 22-24, 2006 | WPT Canadian Open Championship | $2,500 | 298 | Scott Clements |
| Oct 25-29, 2006 | WPT North American Poker Championship | $10,000 | 497 | Soren Turkewitsch |
| Oct 26-Nov 2, 2007 | WPT North American Poker Championship | $10,000 | 504 | Scott Clements |
| May 5-13, 2008 | WPTC Coast to Coast Poker Championships | $3,000 | 302 | Keith Wintermans |
| Oct 10-16, 2008 | WPT North American Poker Championship | $10,000 | 454 | Glen Witmer |
| Nov 23-27, 2012 | WPT Montreal | $3,300 | 1,173 | Jonathan Roy |
| May 3-9, 2013 | WPT Canadian Spring Championship | $3,300 | 735 | Amir Babakhani |
| Nov 29-Dec 5, 2013 | WPT Montreal | $3,850 | 862 | Derrick Rosenbarger |
| Feb 22-24, 2014 | WPT Fallsview | $5,000 | 383 | Matthew Lapossie |
| Mar 27-Apr 1, 2014 | WPTN Canadian Spring Championship | $1,100 | 1,079 | Jason Comtois |
| Nov 20-26, 2014 | WPT Montreal | $3,850 | 732 | Anthony Zinno |
That brings us to the current year, 2014, and OLG was suddenly back in line and willing to have WPT back at Fallsview. It took a change in WPT management, a long-term deal (WPT Fallsview is committed to run for several years), and successfully convincing regulators that WPT is complimentary not competitive, to see OLG give the stamp of approval for WPT Fallsview to return.
WPT Fallsview came back with a $5,000 event, but the venue received a wave of negative feedback from the players about the way they managed the event. Running in conjunction with their annual Fallsview Poker Classic — a series that continued to run through the years that WPT was not in the country — Fallsview already had a reputation for this series demonstrating their disinterest in serving the players' interests. However, we have been assured that Fallsview has finally heard the criticism loud and clear, and will be taking significant changes to run a better series in the coming years.
Then, WPT was back to Playground Poker Club for another Canadian Spring Championship with the buy-in reduced to $1,100 as the series became a part of WPT National, rather than a full-fledged stop on the tour.
With WPT Montreal back for its third annual rendition, this makes 2014 the first year that Canada has ever had three WPT events.
The World Poker Tour stands by their concept. Their players love the WPT because they bring the celebrities, the live streams, the TV coverage, the Royal Flush Girls, the photos, the online qualifiers — it's like everyone gets to be a rockstar for a few days.
In speaking with representatives of WPT, they are grateful for what has been built in Canada at this point. They realize that this is a two-way relationship; they can build it, but the players still have to come. So it is the enthusiastic support paired with WPT's great events that has led to such a successful 2014. They encourage all players to be vocal; give feedback. They want to provide players with the event they dream of. Their goal is to remain trailblazers rather than followers.
Keep watching here to see what 2015 will bring for Canadian poker players.
* Photos courtesy of the WPT Live Update Blog
Get all the latest PokerNews Canada updates on your social media outlets. Follow us on Twitter and like us on Facebook!