BlogNews Weekly: Emotional Intelligence, WPT Jacksonville, and Dangers of Running Well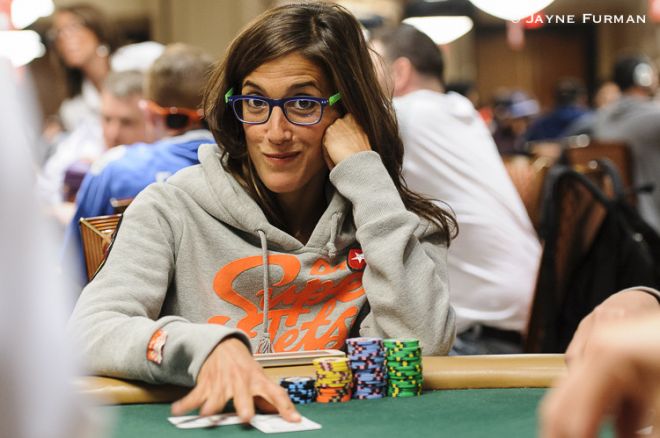 Each week, PokerNews Canada brings you insight into the happenings at some of the major poker sites. Featuring the most popular blog posts, BlogNews Weekly is your one-stop shop for all your poker blog highlights.
In this week's BlogNews report, we're bringing you highlights from PokerStars, Full Tilt, and partypoker blogs from the last week.
Emotional Intelligence
Most successful poker players understand the importance of the mental game and understanding their emotions. Team PokerStars Pro Leo Margets points out in a blog that emotional intelligence is not only important in poker, but also in life in general in a blog titled, How Smart Are You... Emotionally?
Margets recently took a one-week course covering emotional skills and competencies as well as evaluating truthfulness and credibility. She recommends any aspiring poker player to take a similar course or read a book on the subject. One of the main learning points for Margets in the course was understanding the "me theory," or people's tendencies to transcend their emotions to other people. It is easy to see how this can be a mistake when trying to get a read on an opponent.
Head to the PokerStars Blog to read more about Margets' thoughts on emotional intelligence.
Ryan Van Sanford Wins WPT Jacksonville Main Event for $421,068
The law of the land in the United States is that you must be 21 years old to partake in games, including poker tournaments, at the majority of all casinos. Ryan Van Sanford celebrated his 21st birthday in style by shipping the WPT Jacksonville Main Event for $421,068 during his birthday weekend.
Full Tilt caught up with Van Sanford in a two-part blog featuring over 33 minutes of video coverage discussing his experience and what it was like to play at a televised final table. Happy birthday to Van Sanford, and we wouldn't be surprised to find out he is still celebrating.
Check out Van Sanford's thoughts on the Full Tilt blog about winning the WPT Jacksonville Main Event.
Dangers of Running Well
It is always nice to run well on the poker felt. It is a good problem to have, right?
Partypoker's resident strategist Josef Rantamaki believes you should think again the next time you are running well and describes six common problems poker players can experience when running better than expectation.
We won't get into all the problems Rantamaki describes in his blog titled A Lesson in the Dangers of Running Well, but we will let the cat out of the bag in many players not recognizing mistakes they made even when the deck is hitting them in the face.
Head to the partypoker blog to read more about the six common pitfalls players can experience when running well.
Get all the latest PokerNews Canada updates on your social media outlets. Follow us on Twitter and like us on Facebook!