DeepStacks Poker Tour Commit to Four More Canadian Events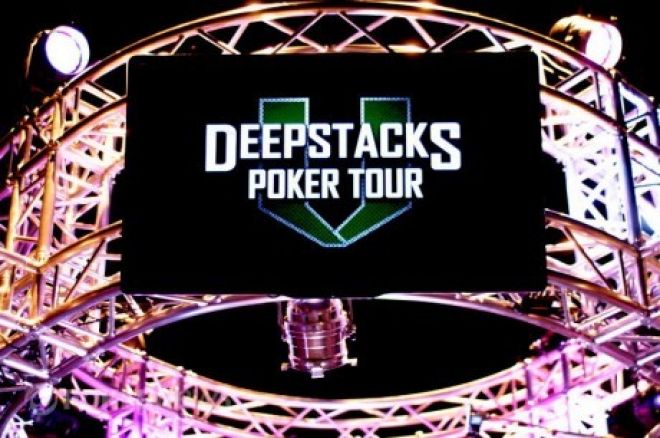 The past two months saw DeepStacks Poker Tour (DSPT) venture into Canada for the first time with two Albertan events. The first was an eight-event series in Calgary in September, followed by a five-event series in Edmonton in October. The success of those two series has given DSPT the encouragement needed to book future events in Alberta.
In an announcement released on Thursday, November 6, DSPT has revealed a two-year deal with Casino Yellowhead in Edmonton to provide four more events.
The first event to come out of this deal will run from April 18 to 26 next year called DSPT Edmonton 2015. The series will have a Main Event with a $1,100 buy-in and three Day 1s. The second DSPT event for 2015 will be an eight-day affair beginning October 4 with another three Day 1s for the Main Event, but with a $1,500 price of entry this time.
Chris Torina, President of DeepStacks Poker Tour, explained that "Casino Yellowhead just gets it right. From the way they treat their players, to the hard work they put in around the clock to make sure the tournament is a success, they are a model partner. We simply can't ask for more. The success in Edmonton illustrated the huge, talented market of poker players in Canada and we are thrilled to be able to work with them for the next two years to deliver the best events for those players."
George Goldhoff, President and CEO of Pure Canadian Gaming, was equally excited about the new deal. "We're very proud to announce the new partnership between Pure Canadian Gaming — Casino Yellowhead and the DSPT that will take us through four more exciting events into 2015. DSPT has proven their ability to run unparalleled, high-quality tournaments and we are delighted to continue our relationship with them and consolidate our position as Edmonton's leader in poker and the best in Canada."
The future events will continue to run under the DeepStacks Poker Tour brand. Earlier this year, DSPT teamed up with World Poker Tour (WPT) to form WPTDeepStacks, which was said to replace the existing WPT Regional and DSPT brands.
WPT has encountered resistance in the past and has been unable to gain approval by Alberta Gaming and Liquor Commission (AGLC) in prior attempts to organize Albertan events. This caused us to question whether the Canadian events would be able to join the transition from DSPT to WPTDeepStacks. The announcement of the new two-year contract includes a note that the four planned events will be DSPT, not WPTDeepStacks, revealing a thin (but obviously important to AGLC) distinction between the old brand and the new WPT affiliation.
Get all the latest PokerNews Canada updates on your social media outlets. Follow us on Twitter and like us on Facebook!